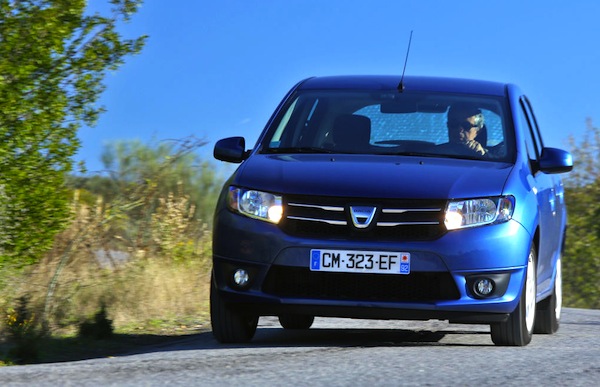 Dacia sales are up 40% in Belgium in March.
* See the Top 45 All-brands ranking by clicking on the title! *
New car sales in Belgium are down 0.5% year-on-year in March to 52,808 registrations, bringing the year-to-date total to 148,532 units, down 0.4% on 2013. Volkswagen reclaims the top spot it held over the Full Year 2013 off Peugeot (leader in February) thanks to 5,329 sales and 10.1% share and in spite of dropping 10% year-on-year. Renault is #2 at 9% (-6%) followed by Peugeot. BMW is up a very dynamic 17% to 5th place, Audi is up 14% and Ford up 16%. The biggest year-on-year in the Top 25 is once again delivered by French-Romanian brand Dacia, up 40% to 9th position, its highest ever ranking, also reached last December. Notice also Suzuki up 34%, Honda up 29%, Mazda up 25%, Lexus up 65%, SsangYong up 179%, Jeep up 48%, Maserati up 1700% and Tesla breaking into the Top 30 at #30.
Previous month: Belgium February 2014: Renault Scenic up to 2nd place
One year ago: Belgium March 2013: Volkswagen and Renault back in charge
Full March 2014 Top 45 All-brands Ranking Table below.