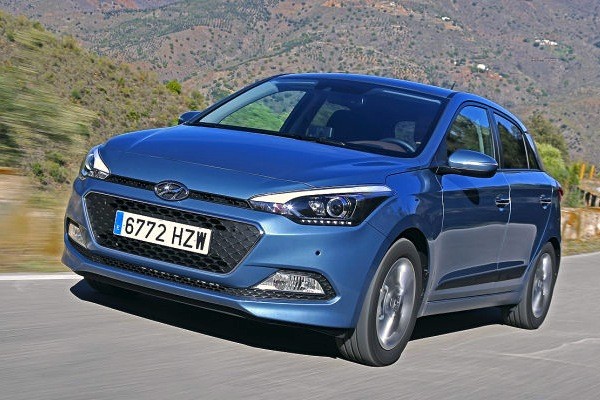 The new model could lift the Hyundai i20 to #2 overall in Austria in 2015.
* See the Top 57 All-brands and Top 20 models by clicking on the title *
The Austrian new car market is down 5% year-on-year in 2014 to 303,318 registrations, and still dominated by Volkswagen evolving like the market at -5% to 54,775 deliveries and 18.1% share. Thanks to sales up 9% year-on-year Opel is back up 4 spots on 2013 to 2nd place with 7% share, Skoda (-2%) remains third while Hyundai is down two ranks and 6% to #4. BMW is up 1%, Mercedes up 3%, Peugeot up 2%, Dacia up 5%, Jeep up 75%, Smart up 24%, Tesla up 172% and Maserati up 271%.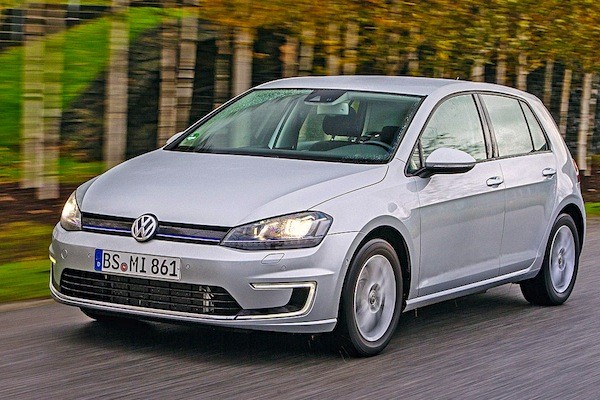 The VW Golf has been #1 in Austria without interruption since 1977.
In the models ranking, the VW Golf celebrates 38 consecutive years in pole position and even improves its market share from 5% in 2013 to 6.5% this year thanks to sales up 22% to 19,646. The VW Polo (-11%) remains in 2nd position while the Hyundai i20 sees its deliveries gain a stunning 35% to leap onto the podium at #3 and 8,143 units. This results caps an impressive progression from the i20 over the past few years in Austria: from #37 in 2011 to #13 in 2012, #6 in 2013 and #3 in 2014. It is only the second time a Hyundai ever ranks on the annual Austrian podium after the i30 reached #3 in 2010.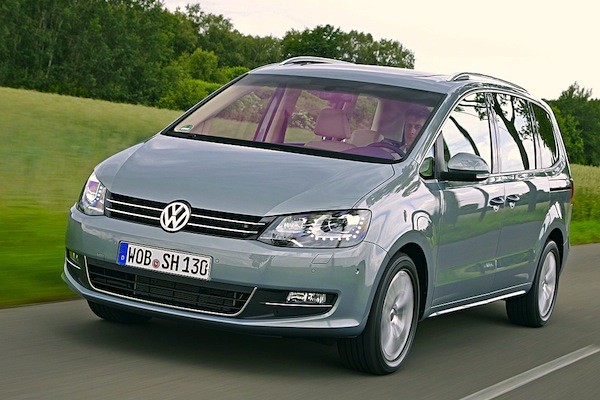 The VW Sharan just misses out on a Top 10 ranking in 2014 in Austria.
Further down, notice the Renault Mégane/Scenic up 118% to #6, the Ford Focus up 69% to #7, VW Sharan up 12% to a world-best #11, VW Bus (aka Transporter) up 19% to #13, the Opel Mokka up 37% to #15, becoming the brand's best-seller in Austria, the Opel Corsa up 23% to #16 and Zafira up 41% to #20.
Previous month: Austria November 2014: Hyundai i20 confirms second spot
One year ago: Austria Full Year 2013: Golf, Polo and Tiguan top, Hyundai #2 brand
Two years ago: Austria Full Year 2012: VW Tiguan star of the show
Full Year 2014 Top 57 All-brands and Top 20 models vs. Full 2013 figures below.
Full December 2014 Top 42 All-brands and Top 20 models below.