Europe: Will the new car market ever grow again?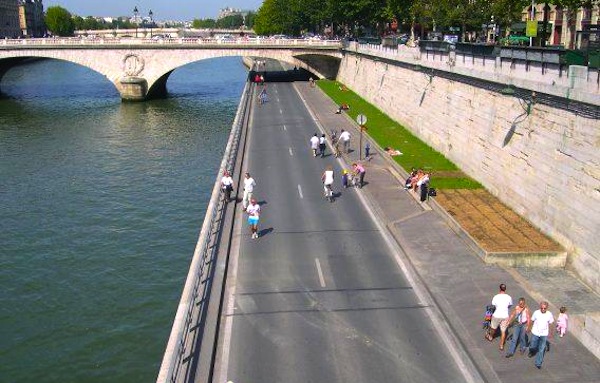 Car-free Paris, France.
* See the Full article by clicking on the title! *
As the whole industry is getting ready for the Frankfurt Auto Show, the European new car market is evolving at its lowest level in 20 years in 2013. Spain has had its weakest month of August on record, and in France we are looking at the lowest monthly sales figure in 37 years… Some insiders, including Renault-Nissan CEO Carlos Ghosn and Ford Europe CEO Stephen Odell, don't see a return to growth until 2016 at the very earliest, the end of the decade at worst. I will push this theory further and ask: will the Western European new car market ever grow again? Or has it reached saturation at around 12 million annual units?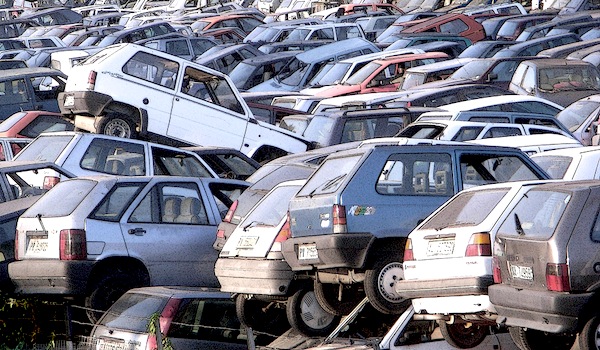 More cars were scrapped than bought in Italy in 2012 for the first time since World War II...
There are a few signs on the continent that the car may not be the preferred mode of transport in the future, simply because other options, mainly public transport, offer a much cheaper and sometimes more convenient outlook. The first striking event that could announce this trend happened in 2012 in Italy: for the first time since the 2nd World War, there were less cars in circulation in the country than the year before. More cars were scrapped than bought. With a new car market down a further 9% in 2013, chances are this will happen again this year... In France, the tramway is making a spectacular resurgence with no less than 17 cities building a new network from scratch in the last decade - a trend I'm exploring in more detail further down.
Could the newly revitalised tramway kill the car in France?
What is your opinion? Is public transport a valid option in your city? Do you find yourself using your car less than you used to? Can you imagine a life without a car? I'm keen to hear your views so please comment on here if you want to share anything relevant to this subject. I will also update this post as I find more information on this trend in the near future.
European cities are well connected, sometimes making the train a faster option than the plane.
A demographic trend is also at play in Europe, with most countries seeing their population ageing and stagnating, meaning less working people and less people in 'real' need of a car to commute every day. Now let's not get ahead of ourselves, all is not doom and gloom for the European new car market and no time for car manufacturers to abandon the continent just yet! Proof: UK sales display insolent health this year, up 10% year-on-year and, most importantly, boosted by private demand, not leases or rentals. Denmark is posting record year after record year in spite of very high taxes on the price of cars. Also, saturated markets like Canada and Australia are reaching record levels in 2013. But their geography makes public transport a challenge and keep the car essential.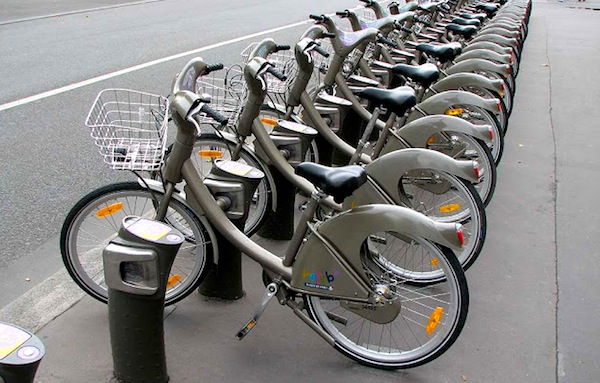 Velib' system in Paris, France. 58% of Parisian households do not own a car.
And this is the core of the European trend. The cities of Europe are extremely well connected, both with each other and inside out, with many transport options to choose from for each trip. For example, 58% of households living in Paris do not own a car vs. 19% nationally! A very dense metro system coupled with the recent addition of electric car- and bike-share programs (autolib' and velib') have made this car-free situation possible.
However the car is still used in a very large majority of trips all across Europe, and this won't change soon...
See the full article below.