Europe: Ghosn sees 3-4 further years of stagnation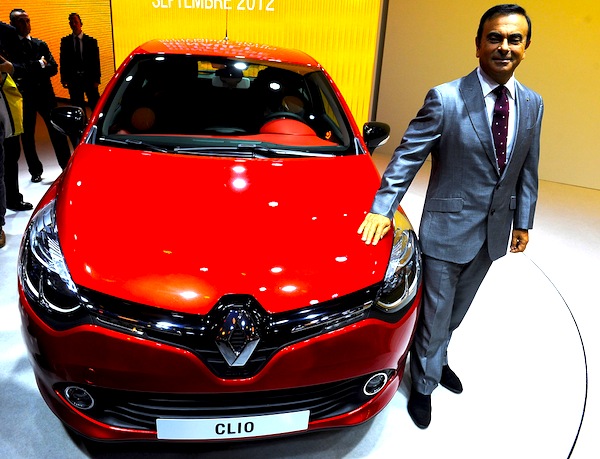 * See the entire article by clicking on the title! *
Interviewed by Reuters yesterday at the Paris Auto Show, Renault-Nissan CEO Carlos Ghosn said that in the face of the significant sales decline in Europe, the group is refocusing its production towards export markets outside the continent. The fall stands at -7% year-to-date and is projected to reach -8% over the Full Year 2012. He sees no respite to the decline in 2013 and even 3 or 4 further years of stagnation in Europe.
However in spite of this context, Ghosn sees "zero chance" for a government-led restructuring of Europe's auto industry, similar to the restructuring of the US industry during the global financial crisis. This restructuring was triggered by the bankruptcies of General Motors and Chrysler. "Each company will have to deal with their own problems" he said. Europe still accounts for half of Renault's sales but just last month Brazil became Renault's #1 market in the world.
See the entire article by clicking on 'Read more' below.
Admitting sales of electric cars have been disappointing so far (the Nissan Leaf is performing below expectations and the Renault Twizy is starting to cough a little), Ghosn however still believes in their potential and was introducing the new Renault Zoe at the Paris Auto Show. The Zoe will go on widespread sale in France after the Show and in early 2013 in the rest of Europe. For Ghosn, the main element slowing electric car sales at the moment is the lack of infrastructure, which he sees as not insurmountable.
Helping cities and communities to establish adequate quick recharging infrastructure will therefore be key, he said, with an associated cost that is far lower than what people would expect, one quick charger costing $10-12,000. After all he said, "the Chinese want 5 million electric cars by 2020 and they are starting from nothing, so the political will to help this change is there".