Hungary May 2013: Dacia Duster threatens Skoda Octavia for #1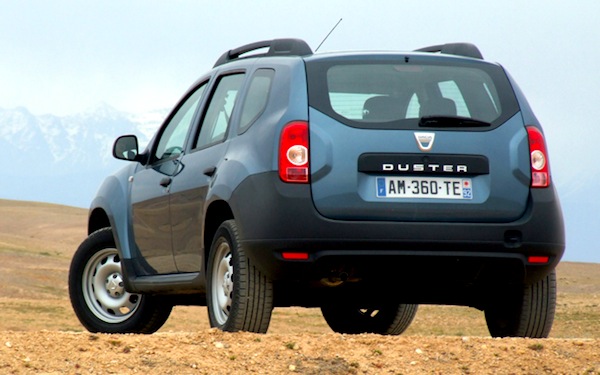 Dacia Duster
* See the Top 10 best-selling models by clicking on the title! Many thanks to Zsolti *
In May the Hungarian new car market is up a very encouraging 9% year-on-year to 5,034 registrations and thanks to Zsolti I can share with you the Top 10 most popular models and brands for the month. The Skoda Octavia confirms it is the dominant force in the market this year after finishing 2012 in 2nd place below the Opel Astra, selling 265 units in May for a 5.3% market share. However there is another very serious pretendant to the title of best-selling model in Hungary in 2013: building on an uninterrupted progression up the Hungarian sales charts since its introduction in market in 2010, the Dacia Duster manages to grab no less than 4.7% of the market this month thanks to 237 sales. This is to be compared with the 5.6% the Duster holds in its home country Romania so far in 2013...
One more time...
The Opel Astra is a little weak this month at #3 and 3.4%, followed by the Fiat 500 in exceptional form at #4 and 2.8%, the Ford Mondeo at 2.6% and the Renault Fluence at 2.5%. Note all last 3 models ranked outside the Top 10 over the Full Year 2012...
Previous post: Hungary 3 months 2013: Skoda Octavia #1, Dacia Duster on podium
One year ago: Hungary 5 months 2012: Opel Astra #1 - Has Suzuki got its mojo back?
Full May 2013 Top 10 Ranking Table below.