Norway May 2013: Volvo V40 up to world-best #2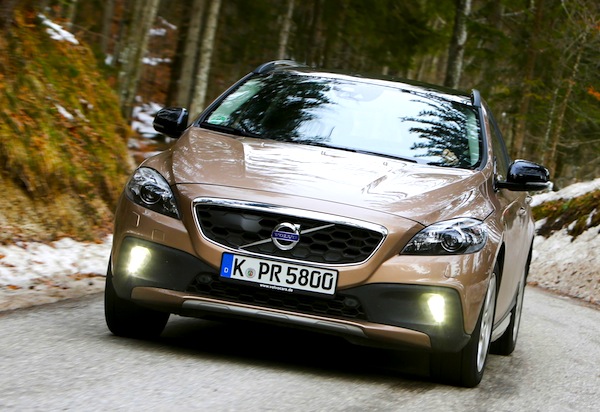 Volvo V40
* NOW UPDATED with the Top 50 models and Top 10 brands! Click on title to see *
After gaining an outstanding 29% last month, Nowegian new car sales are back to reality in May, down 5% year-on-year to 12,012 registrations, which brings the year-to-date total to 59,696 units, up 2% on 2012. The VW Golf is in pole position for the 5th consecutive month and the 10th time in the last 12 months with 512 sales and 4.3% share, reinforcing its 2013 year-to-date leadership at 3,381 units and 5.7%. The best performer this month is the Volvo V40, up 4 spots on April to land in second position with 400 sales and 3.3%. This is the V40's best ranking anywhere in the world, better than at home in Sweden where its highest spot is #4.
Mitsubishi Outlander
The Toyota Auris rounds up the podium for the 4th time in a row at 397 units, only one sale above the other great performer of the month: the Mitsubishi Outlander, up one spot to #4. The Toyota RAV4 is down 2 ranks to a still very impressive 6th place with 356 sales and 3%. Notice also the Nissan Leaf taking a breather at #8 (-6 on a record April), the Toyota Avensis up 14 to #9 and the Opel Mokka up 7 to a world-best 12th position at 238 units and 2%.
Previous month: Norway April 2013: Nissan Leaf up to second place!
One year ago: Norway May 2012: Ford Focus and BMW X3 solid
Full May 2013 Top 50 models and Top 10 brands Ranking Tables below.