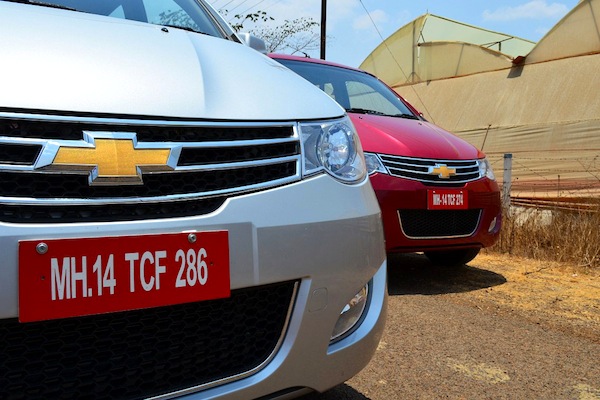 The Wuling Hongguang launched this month in India as the Chevrolet Enjoy.
* Click on title for the Full article! This is Part 4 of 5 in a series on Chinese carmakers abroad *
See also Part 1 (Africa), Part 2 (Latin America), Part 3 (Eastern Europe) and Part 5 (Mature markets).
In the first 3 parts of this series we have observed that Chinese carmakers have managed their expansion into Africa, Latin America and Eastern Europe by securing less developed markets and using them as anchor points for a more widespread presence in these regions. In this context it's interesting to note that in their own 'backyard', Asia, the same strategy has not been met with the same success, with only a handful of small markets in the region 'cracked' so far. However as you can expect, Chinese manufacturers are now busy working on correcting that situation, so they can finally surf on what is currently one of the most dynamic car markets in the world.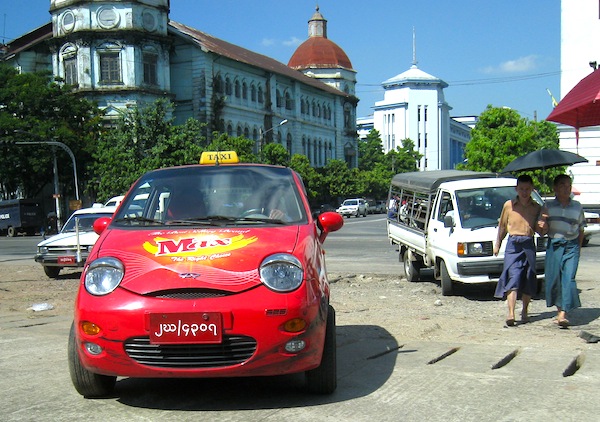 Chery QQ in Yangon, Myanmar
In Myanmar, as the market becomes normalised, all 1,000 Chery QQ imported by the Ministry of Industry sold out within a week last December in spite of seeing their original price more than double once various duties, taxes and licensing fees were added. The QQ is now a common sight in the main city in the country, Yangoon, mainly as taxis.
Chery M1 in Luang Prabang, Laos, January 2011.
Laos is the only other South-East Asian market where the Chinese seem to be enjoying very healthy sales, with the Chery M1, QQ & Tiggo, JAC Tongyue and BYD F0 all noticed in the streets of Luang Prabang my dear Mum and Dad during their last trip there in January 2011.
The Pyeonghwa Samchunri should be the best-selling vehicle in North Korea.
Neighbour North Korea is potentially the market in the world where the Chinese dominate the most, thanks to government links between the two countries. I estimate this based on the observation of rare videos of the streets of the capital Pyongyang. Local manufacturer Pyeonghwa assembles under license the Samchunri (aka Jinbei Haise) which sould be the best-seller in the country, Brilliance BS4, FSV and Huanghai Shuguan, romantically renamed Ppoggugi 4WD.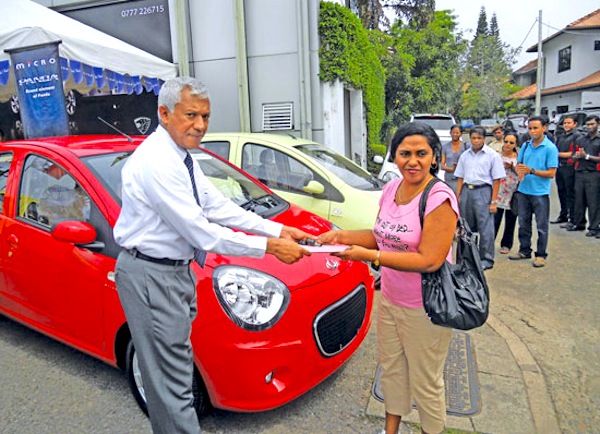 Micro Panda in Sri Lanka
A little more to the West in Sri Lanka, Geely has associated with local brand Micro Cars to assemble and sell the Panda and MK (renamed MX7) to relative success. Micro Cars also assembles and sells Great Wall and Jinbei vehicles and ranked #2 in the country last February. In India, Chevrolet just launched the Enjoy which is in fact a rebadged Wuling Hongguang (#42 in April for its first month) and Chery assembles and sells the QQ in Pakistan, however no sales figures are available so far.
ChangHe Freedom in Dushanbe, Tajikistan
Another part of the world completely bypassed by most car manufacturers except the Chinese is all the Central Asian former Soviet nations. Even though official data is still rare for these countries, anecdotal evidence show they are present there en masse. For example, did you know that judging by YouTube videos the Changhe Freedom must have been the best-selling car in Tajikistan for a couple of years before such minivans were abruptly banned over safety concerns in 2010? Lifan has been assembling cars in Azerbaijan since 2010 and the MG3 can already be noticed in the streets of the capital Baku. Finally Geely will export part of its Belarus production to Kazakhstan from 2014 onwards…
Full article featuring Thailand, Indonesia, Malaysia, Iran and the Philippines below.