Brazil March 2013: Hyundai HB20 knocks at podium's door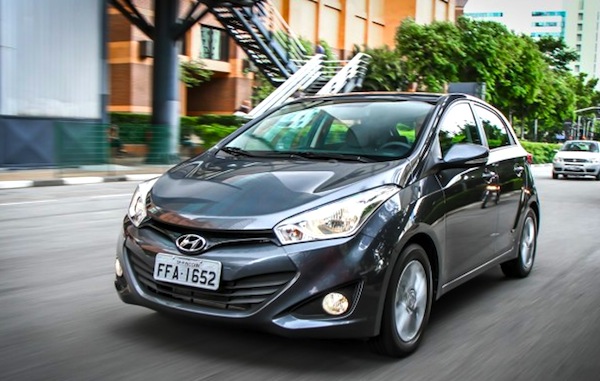 Hyundai HB20
* See the Top 50 best-selling models by clicking on the title! *
More limited data for now on Brazil as my traditional Fenavabre source has not been updated for a month. And the big event in March is once again the irremediable progression of the Hyundai HB20: up a further 23% on a record month of February to reach an unbelievable 12,537 sales. While it is still in 4th position the Top 3 models are not out of reach anymore, which is an incredible feat in itself. Both the VW Gol at 19,228 units (-9%) and the Fiat Uno at 15,328 sales (-34%!) feel the impact of the HB20 arrival while the Palio is up a modest 4% to 13,459 units and saves its spot on the podium for a mere 922 sales...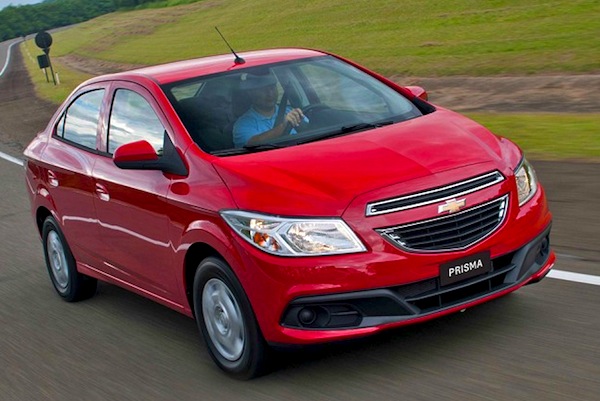 Chevrolet Prisma
The Chevrolet Onix also beats its monthly volume record for the third time in a row but is a lot shyer than the HB20 at #5 with 9,408 units, up 4% on last month. The only other big move in the Top 50 models this month is the return of the Chevrolet Prisma now that the new generation is on sale - it is now a booted version of the Onix - up a whopping 88 spots on February to #17 with 4,264 sales, itself up 73% year-on-year. Notice also the Toyota Hilux up 101% to #24, Honda City up 56% to #27 and the Toyota Etios Sedan up a timid 2 ranks to #32, its highest ranking so far in Brazil.
Previous month: Brazil February 2013: Hyundai HB20 confirms 4th position
One year ago: Brazil March 2012: Fiat Uno leads with highest ever margin on Gol
Full March 2013 Top 50 models Ranking Table below.