Austria March 2013: Nissan Qashqai on podium for the first time, Opel Mokka at world-best #14
Nissan Qashqai
* See the Top 50 best-selling models and Top 30 brands by clicking on the title! *
New car sales in Austria are down a horrid 18% year-on-year in March to 31,067 registrations, bringing the year-to-date total to 80,024 units, down 10% on 2012. Two Volkswagens dominate the ranking this month: the Golf is at its traditional top spot with 1,529 sales and 4.9% followed by the Polo once again at 1,008 units and 3.2% and now also #2 year-to-date whereas it ranked #3 in 2012. The VW Tiguan is knocked out of the podium by the Nissan Qashqai, and I know you probably are getting tired of me praising the sales performance of the Nissan compact SUV but the fact that it breaks onto the Austrian podium for the first time ever no less than 5 years after its original launch is simply breathtaking. It sells 848 units for a 2.7% share and now ranks #6 year-to-date vs. #15 over the Full Year 2012...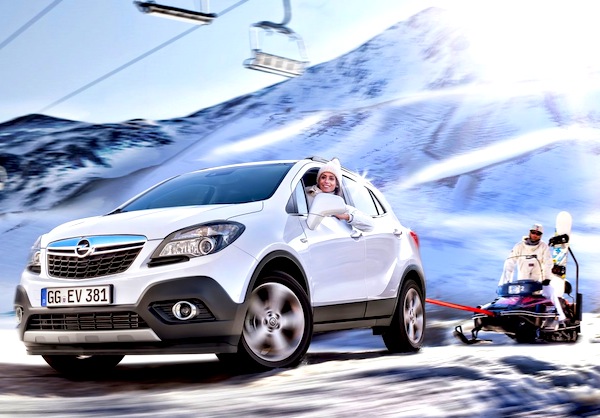 Opel Mokka
The Hyundai i20 is up 4 spots on February to a fantastic 5th position with 606 sales and 2%, the Fiat 500 is up 14 to #6 at 578 units and 1.9% however this figure includes the 500L which must be selling very well to boost the overall 500 ranking so much. The other great performer this month is the Opel Mokka up 28 ranks to #14 with 432 units and 1.4%, its best ranking in the world so far and already Opel's best-seller in the country ahead of the Corsa at #16! Notice also the Renault Megane up 9 spots to #8, the BMW 3 Series up 14 to #12, Toyota Verso up 26 to #20, Toyota RAV4 up 61 to #35 and the Skoda Rapid breaking into the Austrian Top 50 for the first time at #45.
Previous month: Austria February 2013: Nissan Qashqai and Renault Clio at record levels
One year ago: Austria March 2012: New gen Opel Zafira climbs up to #7
Full March 2013 Top 50 models and Top 30 brands Ranking Tables below.