Mexico March 2013: VW Clasico and Chevrolet Spark shine
VW Clasico
* See the Top 12 best-selling models and Top 30 All-brands by clicking on the title! *
Surprise: the Mexican car market is down year-on-year this month at -1% to 82,767 registrations. It is only the second time in the last 3 years this happens with December 2012 (-4%). The year-to-date total is however still up a healthy 6% on 2012 at 247,229 units. For the 2nd time in a row the 12 months rolling total is above 1 million sales. The Chevrolet Aveo leads the way for the 16th consecutive month with 5,423 sales and 6.6% (+13%) however with the Nissan Versa down 11% to #4 this month, both the VW Clasico at 4,146 units and 5% (+24%) and Nissan Tsuru at 3,811 sales and 4.6% (+1%) are up one spot on February to #2 and #3 respectively.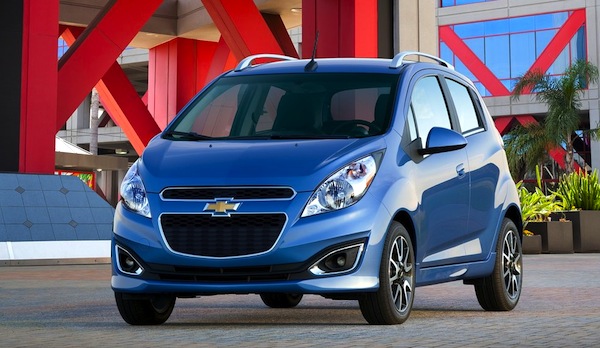 Chevrolet Spark
The Chevrolet Spark shines brightly once again, up one further rank on last month to break into the Mexican Top 5 for potentially the first time ever with 3,293 sales and 4% here too possibly its record market share in the country. Notice also the Nissan Sentra solid at #7, the Chevrolet Trax up to 1,066 sales and 1.3%, the new Toyota RAV4 up to 1,018 units and the Renault Duster with 964 sales and 1.2% share.
Previous month: Mexico February 2013: Chevrolet Spark back up to #6
One year ago: Mexico March 2012: Chevrolet Aveo #1, Nissan Versa #2 year-to-date
Full March 2013 Top 12 models and Top 30 All-brands Ranking Tables below.