Kuwait Sponsored Post: Low prices at Volkswagen Behbehani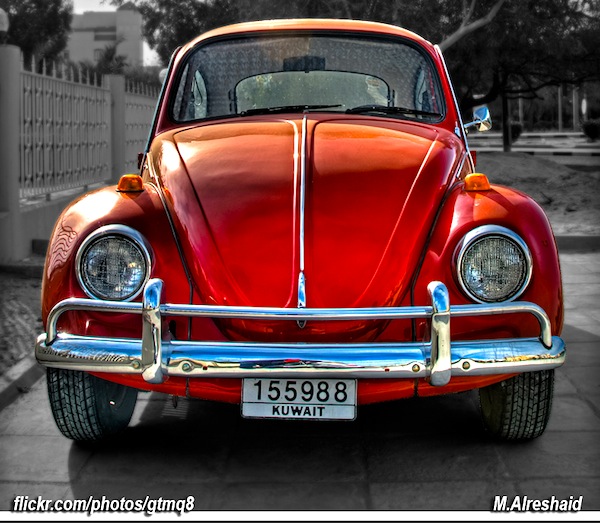 This post is sponsored by Volkswagen Behbehani Kuwait.
In 2012, Volkswagen's two best-selling models in Kuwait both gained ground year-on-year: the VW Touareg is up 21% to #34 with 1,049 sales and the VW Tiguan up 19% to #63 and 541 units. The next Volkswagen models to follow in the Kuwaiti ranking are the VW CC at #91 with 326 sales, the VW Jetta at #94 and 322 units,  the VW Passat at #149 with 138 sales, the VW Golf at #153 and 113 units and the VW Polo makes its first appearance in the Kuwaiti models ranking in 179th place with 71 units.
To try and repeat this performance for 2013 and also for the occasion of Hala Febrayer, this month in Kuwait Volkswagen Behbehani is offering astonishingly low prices on 3 of their best-sellers in the country...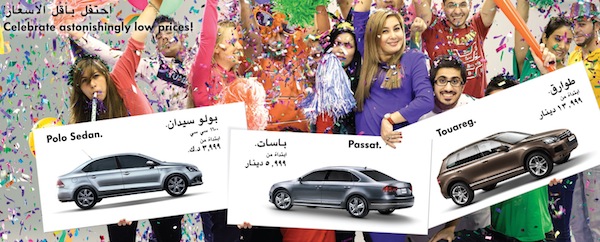 The new VW Touareg is now starting from KD 13,999, the new VW Passat is now starting from KD 5,999 and the brand new redesigned VW Polo Sedan is now starting from KD 3,999. These offers include 5 years free manufacturers warranty with unlimited mileage, 3 years free service, or up to 45,000 km, 3 years free third-party insurance and free car registration, and a free replacement vehicle during vehicle servicing with VIP service.
If you live in Kuwait and want to access this offer, you can visit one of Volkswagen Behbehani showrooms in the country, browse through the Volkswagen Kuwait smartphone app, visit www.volkswagen.com.kw or join the Facebook page at Volkswagen Behbehani Kuwait or simply call 1822589. Behbehani Motors Company (BMC) was established by late Mr. Morad Yousef Behbehani in 1956 and has been the sole distributor for Volkswagen cars in Kuwait for over half a century. The mission was, and still is, to deliver the highest level of customer satisfaction.