Italy December 2012: Fiat 500L up to #6, Clio at 10 year-high
Fiat 500L
* NOW UPDATED with the actuals for the Top 50 best-selling models and Top 25 brands! Click on title to see *
No sign of recovery for new car sales in Italy, down 22% year-on-year in December to 88,132 registrations, bringing the Full Year 2012 total to a dismal 1,410,824 units, down 20% on 2011. After two bumper months, the Fiat Panda gets back to earth in December at 6,797 sales and 7.7% while the Fiat Punto is timidly back above 5% share at 4,462 units and 5.1%. The Panda has put an end to 18 consecutive years of Fiat Punto reign this year and has enabled the nameplate to top the Italian ranking for the first time ever, and it's no mean feat since the Panda was originally launched in 1980. But more on that in the Full Year 2012 Italy update...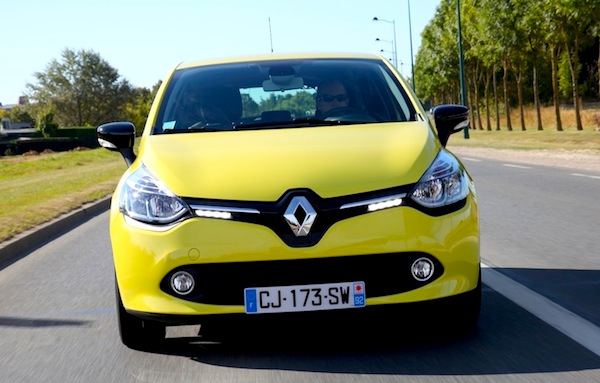 Renault Clio IV
December is always a little crazy in Italy as strong end-of-year incentives traditionally impact the models ranking and 2012 is no exception: the Toyota Yaris is up 7 spots on November to land in an outstanding third spot with 2,689 sales and 3.1%, its first time on the Italian podium since December 2008! Boosted by the 4th generation now on sale in the country, the Renault Clio is also up 7 ranks to an excellent 4th place at 2,588 units and 2.9%, the nameplate's highest ranking since... May 2003! Remember though 3 generations of the models are counted within this figure.
Citroen C3 Picasso
After brilliantly breaking into the Top 10 at #9 last month, the Fiat 500L continues to amaze and is up 3 further spots to #6 in December thanks to 2.248 sales and 2.6% share - only 82 units below the 'normal' Fiat 500! Could the 500L establish itself within the Italian podium in 2013? Answer in a few months... Other great performers in December in Italy include the Citroen C3 Picasso up a huge 46 ranks to break into the Italian Top 20 for the first time at #18, the Mercedes A-Class at #20, VW Up! up 10 to #26, Ford Ka up 20 to #31 and the Mini Countryman up 13 to #35.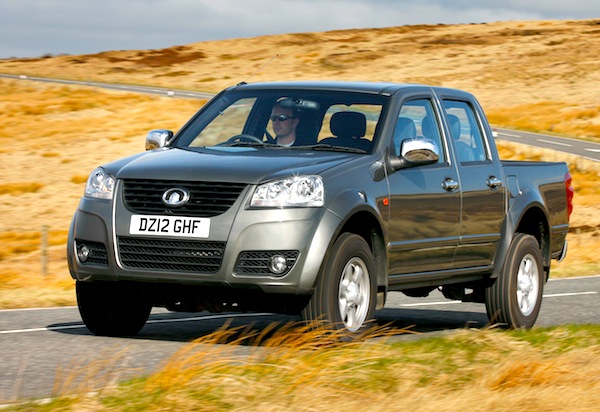 Great Wall Steed
Finally, notice the Ford B-Max already down a worrying 23 spots on November to #49, the Great Wall Steed doped by incentives at a huge 307 sales (at the same time last year the Great Wall Hover delivered a record 786 sales and ranked #32) and the Dacia Lodgy at 255 units. Brand-wise, Fiat is solid this month at 20.6% share while Volkswagen (6.7% and -36%) and Ford (6% and -33%) are markedly down. Toyota is up 5 spots on last month to #4 whereas Peugeot at +1% and #9 and Land Rover at +26% and #24 are the only carmakers to gain ground year-on-year this month.
Previous month: Italy November 2012: Fiat 500L breaks into Top 10!
One year ago: Italy Full Year 2011: An Alfa Romeo in the Top 10 for the first time since 1990
Full December 2012 Top 50 models and Top 25 brands Ranking Table below.