Brazil December 2012: Hyundai HB20 up to #7, Chevy Onix #8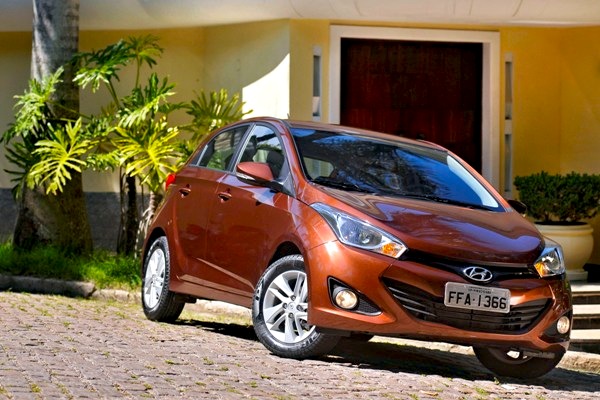 Hyundai HB20
* See the Top 150 best-selling models and Top 20 brands by clicking on the title! *
* See the Full Year 2012 post here *
New car sales in Brazil are up 4% year-on-year in December to 343,770 registrations, bringing the Full Year 2012 total to a record 3,634,421 units, up 6% on 2011. The VW Gol is now way above the competition at 28,033 sales and 8.2%, while the Fiat Palio confirms its return to #2 (seen at mid-month) for the first time since April 2010 at 18,430 units and 5.4%, just above the Uno at 18,260 and 5.3%. The Hyundai HB20 gains one spot vs. mid-month and 2 vs. November to land at #7 with 10,665 sales and 3.1%, up 32% on November and to my knowledge the very first time a Hyundai model manages to sell more than 10,000 units in a single month in Brazil, and the highest ever monthly ranking for a Hyundai in the country...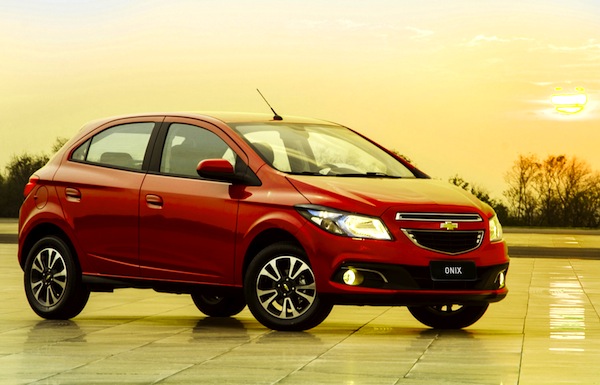 Chevrolet Onix
Up to #6 at mid-month, the Chevrolet Onix retracts somewhat to finish December at #8, still up 3 ranks and 42% on last month with 10,500 sales and 3.1%. Other great performers this month include the Ford Ecosport up 10 to #14, the Renault Duster up 3 to #15, Chevrolet Spin at #27, Ford Focus up 11 to #31, VW Amarok up to #33 vs. #42 in FY and the Ford Ranger up to #35 vs. #55 in FY.
Full Year post: Brazil Full Year 2012: VW Gol celebrates 25 years at #1, Fiat Palio up to #3
Previous post: Brazil mid-December 2012: Fiat Palio #2, Chevrolet Onix #6!
Previous month: Brazil November 2012: Hyundai HB20 #9, Chevrolet Onix #11
One year ago: Brazil December 2011: Fiat Uno edges out VW Gol for the 2nd time!
Full December 2012 Top 150 models and Top 20 brands Ranking Tables below.