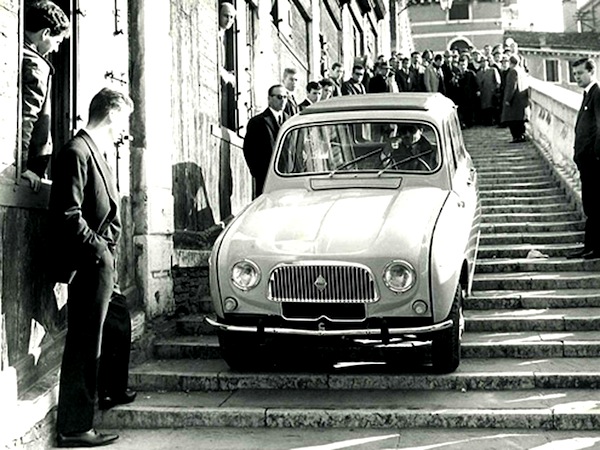 The Renault 4 was the most successful model in Rhodesia over the period
* See the Top 25 most produced models by clicking on the title! Many thanks to Frank *
Today the Africa Project is getting its first historical contribution, thanks to Frank Stevens. Frank was born and grew up in what was used to be Rhodesia up until 1980 when it became Zimbabwe, one of the most tumultuous times the country has known. During that period, up to 17 car manufacturers assembled models in a country plagued with United Nations trade sanctions, and thanks to Frank who also worked at the National Vehicle Registration Department there in the seventies, I am able to share with you the best-selling models in Rhodesia from the late fifties to the early eighties. Fascinating info if you ask me!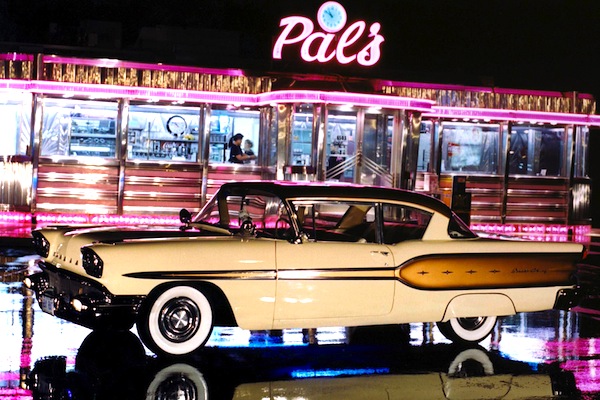 1958 Pontiac Strato Chief
In the fifties Rhodesia, being part of the Commonwealth, truly benefitted from the American and European export drives. The most popular models in the country at that time included the Chevrolet Impala, Dodge Polara, Pontiac Strato Chief, Ford Galaxie 500, Plymouth Fury and Mercedes 220 fintail, sharing the roads with the Austin 1100, Wolseley 6/110, Skoda Octavia, Borgward Isabella, Taunus 17M, Ford Zodiac and Anglia, Jaguar S type, Opel Rekord, Vauxhall Victor, Volvo Amazon, Holdens and even the odd Datsun…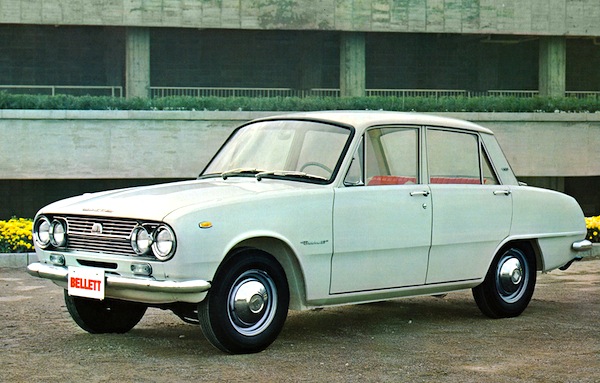 1963 Isuzu Bellett
In 1958 BMC opened an assembly plant in Umtali (now Mutare), and Ford did the same in 1960 at Willowvale in Salisbury (now Harare) with the two brands likely dominating sales in Rhodesia in the early sixties. However the Unilateral Declaration of Independence from Britain in 1965 triggered UN trade sanctions against Rhodesia from 1966 until the creation of Zimbabwe in 1980. As a result BMC and Ford stopped supplying CKD kits and by 1967 there were very few new cars available, except save for the occasional Isuzu Bellett and Daihatsu Compagno.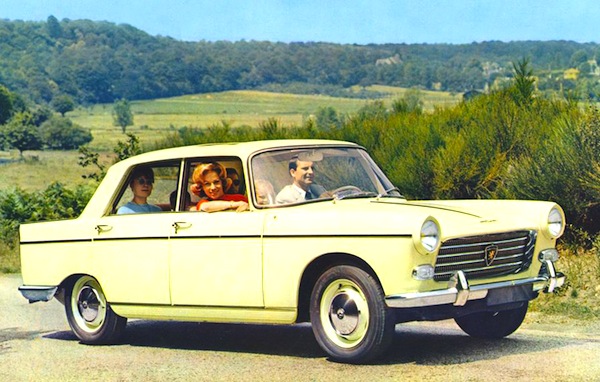 Peugeot 404
From 1968 onwards, the composition of the Rhodesian new car market changed drastically as sanctions busters found new sources of CKD kits and new brands made their appearance on the streets. Thanks to Frank's meticulous observation and note-taking when working at the Vehicle Registration Department at the time, I am able to share with you the most produced (and therefore best-selling) models in Rhodesia from 1966 to 1980.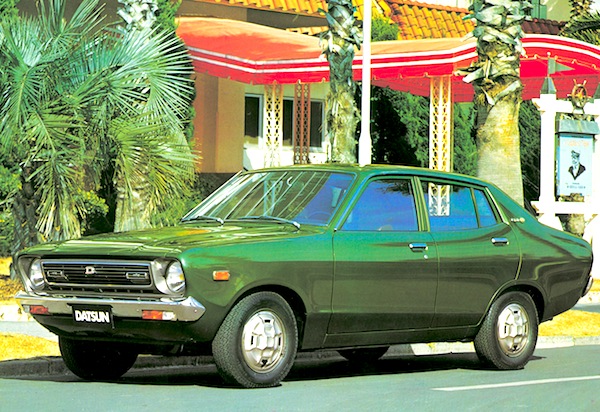 Datsun 120Y
Interestingly, the Frenchies dominate the ranking with 4 models in the Top 5… The Renault 4 is likely to be the best-seller over the period ahead of the Peugeot 404 in all its formats (sedan, station-wagon, pick-up) with the Datsun 1200/120Y/140Y rounding up the podium. The Renault 12 and 10 follow while the Datsun 1500 pick-up ranks #6.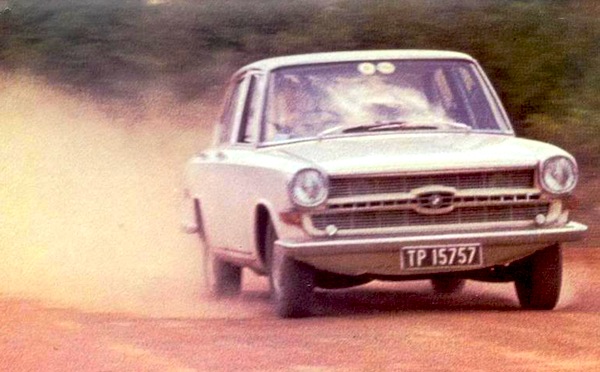 The BMW Cheetah/2000 SA was a rebadged Glas 1700 assembled in Rhodesia
The Alfa Romeo Giulia ranks #7, the Mazda B1600 pick-up is #8, the BMW Cheetah #9 and the Peugeot 304 #10. Other interesting entries include the Citroen DS at #11, the Alfasud at #14, the Toyota Corolla Mk2 at #18, the Peugeot 504 at #22 and the VW 1300/1600 bush buggy at #24.
Previous Zimbabwe post: Toyota Corolla sovereign, info needed
Info on Rhodesia assembled BMWs, the Rhodesian Bush-War and Full 1966-1980 Top 25 Ranking Table below.
Rhodesia 1966-1980 (estimation):
| | |
| --- | --- |
| Pos | Model |
| 1 | Renault 4 |
| 2 | Peugeot 404 |
| 3 | Datsun 1200 / 120Y / 140Y |
| 4 | Renault 12 |
| 5 | Renault 10 |
| 6 | Datsun 1500 pick-up |
| 7 | Alfa Romeo Giulia 1300 & 1600 |
| 8 | Mazda B1600 pick-up |
| 9 | BMW Cheetah / 1804 / 2004 |
| 10 | Peugeot 304 (from 1971) |
| 11 | Citroen DS |
| 12 | Alfa Romeo Berlina 1750 / 2000 |
| 13 | BMW 1500 / 1800 / 2000 |
| 14 | Alfasud (from 1974) |
| 15 | Citroen GS 1220 (from 1973) |
| 16 | Datsun 1600 (up to 1972) |
| 17 | BMW 2500 / 2800 / 3.0S |
| 18 | Toyota Corolla Mk 2 (up to 1973) |
| 19 | Mazda 1000 |
| 20 | Daihatsu Compagno (up to 1972) |
| 21 | Isuzu Bellett (up to 1970) |
| 22 | Peugeot 504 (from 1978) |
| 23 | Toyota Crown Custom |
| 24 | VW 1300 / 1600 bush-buggy |
| 25 | Renault R5 (from 1979) |
| 26 | Renault R18 (from 1980) |
Popular brands in Rhodesia in the 1950s:
BMC  -  Austin, Morris, MG, Wolsley, Riley, Mini, Rover, Land-Rover
GM  -  Chevrolet, Pontiac, GMC, Vauxhall, Opel, Holden, Bedford Trucks – (most models from each of these seven GM brands, including Chevy Trucks )
Ford UK  – all models
Ford Ger (Taunus)  -  all models
Ford US -  Galaxie 500, Fairlane, F150/F250
Chrysler Corp.  –  Dodge, Plymouth, De Soto
Rootes Group  -  Hillman, Singer, Humber
Other UK  -  Triumph, Standard, Jaguar
Volkswagen
Mercedes Benz
Auto Union DKW / Goliath
Hansa / Borgward
Peugeot
Renault
Citroen
Simca
Fiat
Lancia
Alfa Romeo
Skoda
Volvo
Commercial
Leyland & AEC Trucks
Commer Trucks
Foden Trucks
Daf Trucks
Popular brands in Rhodesia  between 1960 and 1965 (pre-UDI):
Largely the very same diversified brand spread as the 1950's, but with the first signs of the Japanese invasion, along with newcomers such as:
Chrysler Corp.  -  Valiant
AMC  -  Rambler, Jeep
Ford Aus  -  Falcon
International (4×4 pick-ups)
Datsun
Toyota
Isuzu
Daihatsu
Popular brands/models in Rhodesia between 1968 and 1970:
Peugeot  -  404 (sedan, station-wagon, pick-up)
Renault  -  R4, R8, R10, R16
Citroen  -  DS (sedan)
Datsun  -  1000, 1600, Cedric, 1500 pick-up
Daihatsu  - Compagno (sedan, station-wagon, pick-up, van)
Toyota  -  Crown, Light-stout pick-up, Dyna light truck
Isuzu  -  Bellett, Florian, pick-up, Elf light truck
Mazda  -  1500
Mitsubishi Canter light truck
Daf Trucks & Buses
Henschel heavy Trucks
Popular brands/models in Rhodesia between 1970 and 1975:
Peugeot  -  304, 404 (sedan, station-wagon, pick-up)
Renault  -  R4, R6, R10, R12 (sedan, station-wagon)
Citroen  -  DS (sedan)
Datsun  -  1200, 1500 pick-up
Daihatsu  -  Compagno (sedan, station-wagon, pick-up, van)
Toyota  -  Corolla, Crown, Dyna light truck, Hi-Ace bus/van, Hi-lux pick-up
Mazda  -  1000, 1500 pick-up
Alfa Romeo  -  Guilia 1300 & 1600, Berlina 1750
BMW  -  Cheetah 1600, 1800, 2000 (Glas body), German 1500, 1800, 2000, 2800
Audi  - 1500
VW  -  1300 & 1600 bush-buggy, Kombi
Land Rover 4×4
International pick-up 4×4
AVM (Daf) Trucks & Buses
Magirus-Deutz heavy Trucks
Isuzu Trucks
Nissan Trucks
Toyota Hino Trucks
Many brand new Mercedes models began to appear, probably all imported from the MB plant in South Africa. These included 200D, 220SE, 280SE, 300SE and 350SE. Land Rover 109" Series 3 pick-ups were also coming into the country during this period, whether in CKD or fully assembled, I'm not sure. However many were fitted with a locally produced fibre-glass van body, with the majority being used by Government departments, including the police and army. These too would have been sourced via the Leykor plant in South Africa. Again South African sourced, the air-cooled VW chassis provided the platform for the locally produced bush-(beach)-buggies. Limited numbers of Kombi 1600 vans and micro-buses were also available. From 1976, the VW air-cooled engine and drive assemblies would play a crucial role in the Rhodesian guerrilla war.
Popular brands/models in Rhodesia between 1976 and 1980:
Peugeot  -  304, 404 (sedan, station-wagon, pick-up), 504 (sedan, station-wagon)
Renault  -  R4, R5, R6, R12 (sedan, station-wagon), R18
Citroen  -  GS 1220, DS (sedan)
Datsun  -  120Y, 140Y, 1500 pick-up
Toyota  -  Corolla, Dyna light truck, Hi-lux pick-up, Land-Cruiser
Mazda  -  1000, (sedan & pick-up), 1500 pick-up
Alfa Romeo  -  Alfasud, Guilia 1300 & 1600, Berlina 2000
BMW  -  1804 & 2004 (face-lifted Glas now with traditional BMW kidney grill), 2500, 3.0S
AVM (Daf & Mercedes) Trucks & Buses
Isuzu Trucks
Nissan Trucks
Toyota Hino Trucks
Saviem Trucks
Oshkosh heavy Trucks (imported from South Africa)
New Mercedes (all models) were still being imported from South Africa
What happened to the assembly plants at Willowvale and Umtali?
Following the end of the war and the transition from Rhodesia to Zimbabwe in April 1980, the UN trade embargo was lifted.
Willowvale (previously owned by Ford), became a fully-fledged subsidiary of Mazda (itself 25% owned by Ford at that time), and began officially sanctioned assembly of pick-ups, 323's and 626's, the latter two also being badged as Ford Laser and Ford Telstar (as was also the practice in South Africa, Australia and New Zealand). Mazda ownership of the plant continues to this day, though production over the last 12 years has been somewhat erratic, due to the Mugabe induced economic crisis and related shortage of foreign exchange to purchase CKD kits. The current range includes the Mazda 3, CX-7, and of course the inevitable BT-50 pick-up.
Umtali (formerly BMC) continued with the assembly of various Toyotas and Nissans during the 80's, 90's and early noughties. It is now owned by a consortium called Quest Motors which is lobbying the government to resurrect the Zimbabwean vehicle manufacturing industry. By the early 1980's, CKD kits from the German, Italian and French connections had all dried up, with the Japanese since dominating Zimbawe's local production capability up to the present.
The story of Rhodesian assembled BMW's
When BMW AG acquired and absorbed Glas circa 1967, the tooling for the "Glas 1700" saloon was shipped to South Africa, presumably to test the SA market appetite for the BMW brand, before establishing a fully fledged manufacturing facility, which became BMW's first external factory outside Germany. BMW AG retained the tooling for the Glas 3200 V8 coupe.
BMW ditched the Glas engine in favour of their own range of "fours", with the South Afrcan models being designated BMW 1600/1800/2000 SA. In addition, simultaneous local assembly of the BMW 2800 began. The Rosslyn plant near Pretoria in South Africa sent CKD kits to the Umtali plant in Rhodesia, where the car was badged BMW Cheetah (the logo included a rather cheesy chrome galloping cheetah!).
Curiously, in addition to the Cheetah, the Rhodesians also assembled the real thing, that being the German 1500, 1800 and 2000 Ti Lux models (which were never officially built or sold for the South African market), along with the 2800 and later revised 2500 and 3.0S.
The Rhodesian Bush-War  (1972-1980)
Another interesting facet of the Rhodesian vehicle landscape was the development of the military vehicle supply chain. From 1965-1974, the Rhodesian Army staple field transport comprised soft-skin Land-Rovers, Ford F250 4x4s, the ubiquitous Bedford RL, along with a smaller number of the newer Bedford RM. In late 1972, the low-intensity guerrilla bush-war escalated greatly, requiring the mass call-up and deployment of national service-men and reservists to supplement the regular army troops. As the war spread from the North Eastern border to rural and farming areas across the country, the vehicle fleet was fully deployed. The Rhodesian Bush War is often referred to as the Landmine War, as it was the first time in modern combat that landmines were used as one of the primary weapons by the guerrilla forces.
Isuzu Troop-carrier "Crocodile"
Much has been written about how the Rhodesians (and latterly South Africans) quickly adapted to the situation and in eight short years they did more to develop and advance the design and safety of mine-proofed vehicles with ingenious, effective (albeit often crude) solutions, than had been achieved by the world's military superpowers in the previous thirty years. To this day, the Rhodesian military tactics and related product development are widely recognised as having set the blue-prints for fighting modern guerrilla and counter-insurgency warfare.
Bedford RL after taking a double-hit mine detonation – the crude protection system did indeed work.
To meet the landmine challenge, the Bedford RL was fitted with sand-bags covered with heavy gauge conveyor belting on the load deck and a mild-steel capsule within the cab to protect the driver. The tyres were also part-filled with water to absorb the heat intensity created by any landmine blast. These simple but effective solutions were also applied to the existing Land-Rover fleet.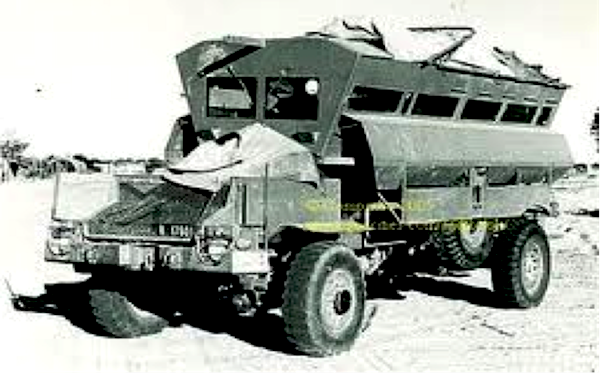 Bedford RM 'Hippo'
Modifications to the RM and F250 were taken several stages further, with mild-steel V-shaped high-sided hulls being fitted to the stripped down chassis. On detonation of the mine, the main force of the blast would be deflected around the sides of the vehicle. During the war the V-hull design evolved and was applied to numerous different vehicles for varying uses. This design format serves as the template for all modern mine-proof vehicles, such as those used in Afghanistan today. The modifications proved so effective that on many occasions the vehicle involved needed little more than a new wheel to be fitted, before continuing on its way.
Copyright: Frank Stevens