China June 2012: Ford Focus in pole position for the first time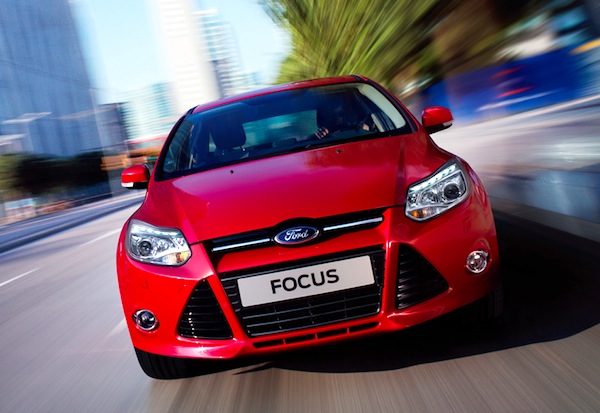 Ford Focus
* See the Top 269 best-selling models by clicking on the title! *
The year 2012 is the year of firsts in China: after the VW Passat in January and the Chevrolet Sail in May, a third model holds the pole position for the very first time this month: the Ford Focus with a brilliant 27,160 sales, up from #2 in May and #3 in April. It now ranks #7 year-to-date with 109,700 units. The Chevrolet Sail is down one spot to #2 with 25,380 sales, followed by 2012 year-to-date's leader the Buick Excelle at 24,009 units. Very good hold of the Chevrolet Cruze at #4, making the Top 4 models 100% American brands for the first time ever...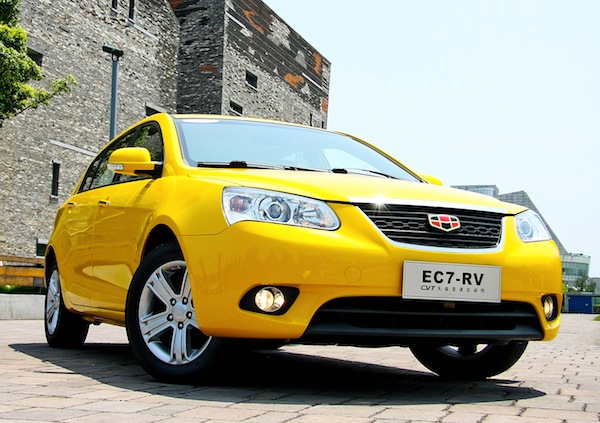 The Emgrand EC7 is the best-selling Chinese model for the first time
The VW Sagitar hits its highest ranking ever in China at #7 with 19,037 sales, up 8 spots on last month. Notice also the Buick Excelle XT/GT up 6 ranks to #14. As far as Chinese models are concerned, there are 6 in the Top 40 this month, led for the first time by the Emgrand EC7 at a record #20 with a best-ever 13,946 sales. It is followed by the Great Wall Haval H6 at #29, the Chery QQ at #30, the BYD F3 at #34, the FAW Xiali N3/N5 at #37 and the Chery Tiggo at #40.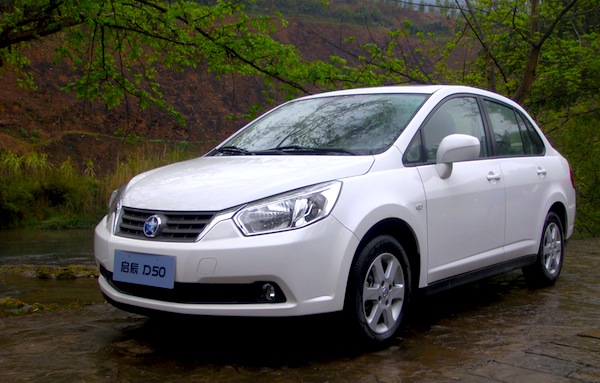 Venucia D50
The low-cost battle takes a new direction this month with Nissan's Venucia D50 taking the advantage over General Motors' Baojun 630 for the first time, up 10 spots to #67 with 5,062 sales vs. #89 and 4,015. The Linian S1 is back up 15 ranks to #125 while the Ciimo Si Ming is down 28 to #163. Other good performers this month include the ChangAn Yuexiang up 51 to #57, the Honda Crosstour up 15 to #68 and the VW Touran up  55 to #71.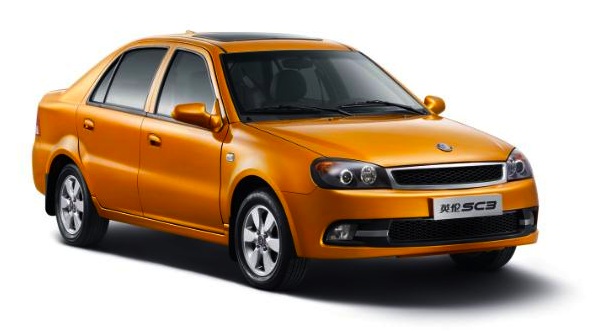 Shanghai Englon SC3
Further down, the ChangAn Eado breaks into the Top 100 for the very first time this month, up 32 spots to #100 with 3,650 sales, the Great Wall Haval M4 is up 10 to #102, the BMW X1 up 44 to #106, the Mercedes GLK up 28 to #119, the GAC Trumpchi GS5 up 44 to #144 and the Zotye Z300 up 19 to #179.
Chery Eastar
There are 2 newcomers in the ranking this month: the Shangai Englon SC3 lands directly #156 with 1,687 sales while the Honda Elysion ranks 189th with 740 units sold. The Chery Eastar for its part is up 66 ranks to #197 thanks to the new generation of the model now available.
Previous month: China May 2012: Chevrolet Sail leads the way, Ford Focus #2
One year ago: China June 2011: Nissan Sunny and VW Passat impress
Full June 2012 Top 269 Ranking Table below.