Australia 1990: Holden Commodore takes the advantage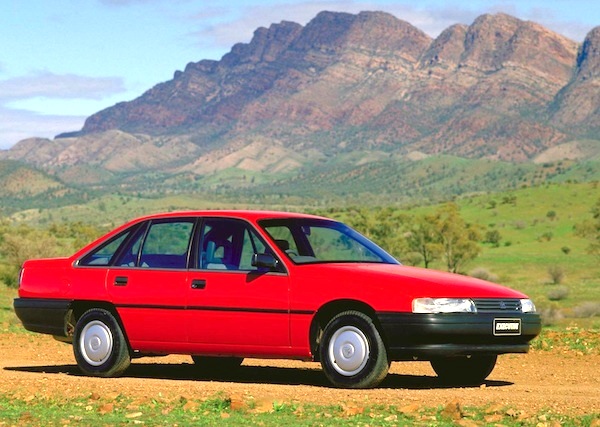 Holden Commodore
* See the Top 10/20 best-selling models by clicking on the title! Many thanks to David *
Thanks to David I can share with you a Top 10 models ranking at year-end for 1990, a very good year for car sales in Australia at 617,298 registrations. With the slight difference in that sales of badge-engineered models are counted together and only passenger cars appear, no commercial vehicles or 4WDs. In this context the Holden Commodore/Toyota Lexcen is the favourite car in Australia this year with 73,230 sales and 11.9%, ahead of the Ford Falcon at 58,967 units and 9.6%. Note that even without the Lexcen (estimated at 2% of the market at most), the Commodore would still be #1.
Ford Falcon
In a June 1990 issue of Car Australia I also found a Top 20 models ranking for January/February 1990 which illustrates how intense the Commodore/Falcon fight was during that time. While the Commodore was #1 in January 1990 with 4,572 sales vs. 3,571 for the Falcon, in February the Falcon is in the lead at 4.088 units and 9.2% market share vs. 3,988 and 9% for the Commodore. This ranking has the badge-engineered cars counted separately so you can see the Toyota Lexcen, a rebadged Commodore, at #9, the Ford Telstar, a rebadged Mazda 626, at #12 and the Holden Apollo, a rebadged Toyota Camry, is #14.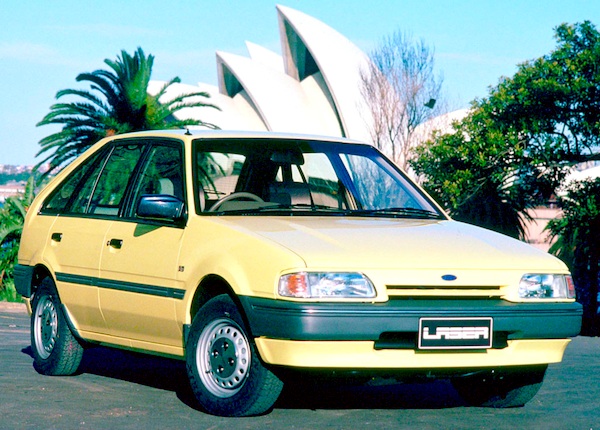 Ford Laser
Back to the year-end ranking: the Toyota Corolla/Holden Nova takes the third spot with 35,557 sales and 5.8%, followed by the Ford Laser at 32,749 units and 5.3% (it would be #3 in a ranking with badge-engineered cars kept separate) and the Mitsubishi Magna with 31,808 sales and 5.2%. The Toyota Camry/Holden Apollo is the 6th model to grab over 5% market share at 31,621 units and 5.1%.
Previous post: Australia 1988-1989: The start of the real 'Falcadore' era
Next post: Australia 1991: Holden Commodore keeps pole position
Full Year Top 10 and February/2 months 1990 Top 20 Ranking Tables below.