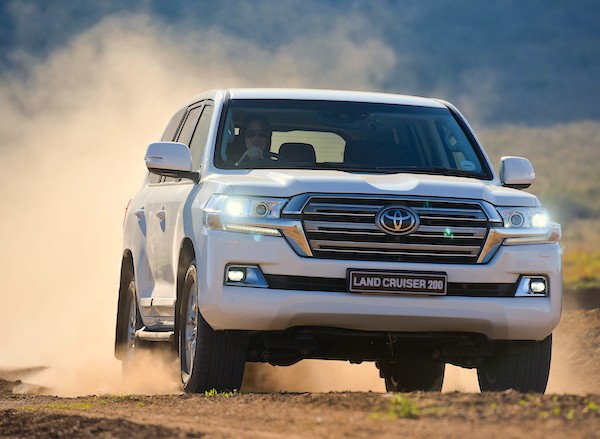 The Toyota Land Cruiser 200 reclaims the UAE Top spot off the Toyota Hilux in 2015.
* See the Top 20 best-selling brands and Top 50 models by clicking on the title *
A rare treat: UAE returns to BSCB with a Top 20 brands and Top 50 models for September (41.410 sales) and year-to-date (414.637). Toyota holds almost one-third of the market this month at 31.7%, followed by Nissan and Mitsubishi both well above their respective year-to-date at 17.1% and 11.3%. Reversely, Hyundai, BMW, Kia, Ford and Lexus are all a notch below and round up the Top 8.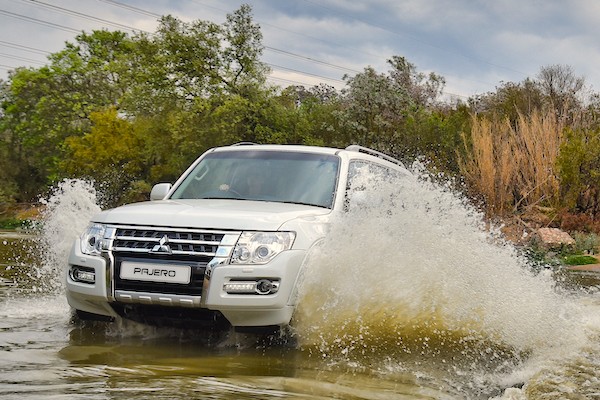 The Mitsubishi Pajero ranks 6th in the UAE this month.
Model-wise, after losing to the Toyota Hilux in 2014, the Toyota Land Cruiser 200, helped by its facelift, reclaims its title this year, even breaking the symbolic 10% market share milestone this month. The Hilux, also boosted by a new model, excels too at 8.1% share in September vs. 4.7% year-to-date even though it is trailing the Land Cruiser so far this year. Similarly impressive from the Nissan Patrol at #3, Toyota Land Cruiser 70 at #4, Mitsubishi Lancer at #5 and Pajero at #6. Notice also the Nissan Patrol Pickup leaping to #13 vs. #32 year-to-date, the Jeep Grand Cherokee up to #21 and the Volvo XC90 shooting up to #26 vs. #84 so far this year thanks to the new generation.
Previous post: Gulf 1st Half 2015: All Toyota models data now available (BSCB Exclusive)
Previous year: UAE Full Year 2014: Toyota Hilux overtakes Prado
Full September 2015 Top 20 brands and Top 50 models below.