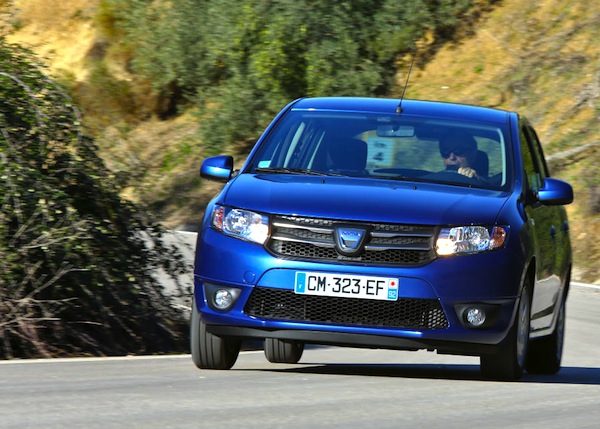 Dacia Sandero sales are up by a round 100% year-on-year in Spain in November.
* See the Top 45 All-brands and Top 285 All-models by clicking on the title *
After gaining just 6% in October, the Spanish new car market is back to extravagant growth rates with November sales up 26% year-on-year to 82.332 units, the largest November volume since 2009 (86.941), lifting the year-to-date total up 21.5% to 952.060 deliveries, highest since 2008 (1.089.112). If Peugeot managed to outsell traditional market leader Volkswagen last month, this time Opel has the honour of topping the Spanish brands ranking despite simply evolving like the market at +25% to 8% share, toppling Peugeot (+44%), while Volkswagen (+19%) ranks third but is still #1 year-to-date by almost 10.000 units. Renault (+3%), Ford (+9%) and Citroen (+40%) follow, and Land Rover (+51%), Kia (+63%), Dacia (+72%), Smart (+76%), Jeep (+81%), Mazda (+89%) and Suzuki (+255%) all post spectacular gains. I give you the rankings for now, complete analysis will follow shortly.
Previous month: Spain October 2015: Peugeot leads, Hyundai Tucson up to #15
One year ago: Spain November 2014: Seat Leon #1, now threatens Ibiza year-to-date
Full November 2015 Top 45 All-brands and Top 285 All-models below.