Chongqing street scene
Now that you know the secrets of Beijing hutongs and the most impressive Chinese carmakers at the Beijing Auto Show, we go on a bit of adventure inside China. First stop is Chongqing, one of the fastest-growing cities on earth, 1.500km South West of Beijing on the Yangtze river. Chongqing is sometimes mistakenly referred to as the biggest city in the world with 30 million inhabitants, however this is for the entire municipality and the city of Chongqing itself has "only" 7 million. Not bad for a city that most of us (me included before organising this trip) have never heard of.
So why Chongqing? Firstly because it is right in the middle of the Chinese hinterland, the region that will absorb most of the Chinese car sales growth within the next decade to bring it above 30 million vehicles per year. I have detailed this assumptions in my articles China: Light Vehicle Market to reach 30 million units by 2030, China: How local brands may finally find their mojo at home and China: return to explosive growth expected. Secondly because it's home to one of the biggest Chinese carmakers: ChangAn. And my visit answered a lot of questions I had…
Chana Taurustar
1. Are Chinese carmakers more successful in the Chinese hinterland?
The answer is yes. As discussed in China: How local brands may finally find their mojo at home, the part of China where Chongqing is located was assumed to be a more fertile playing ground for cheaper Chinese carmakers as the average revenue is still much lower than on the Eastern Coast. Yes the Chongqing traffic held many more locals than in Beijing where local manufacturers hold a minimalistic 10-15% market share. But not that many. A survey of a thousand vehicles passing me by over a couple hours in Chonqing's busiest intersections (no taxis, no buses) showed that only 1 in 3 was Chinese. This is in line with the national average, so a little disappointing. It would appear that the biggest cities of the Eastern Coast (starting with Beijing and Shanghai) are the exception but that doesn't mean Chinese carmakers dominate in the hinterland. For now.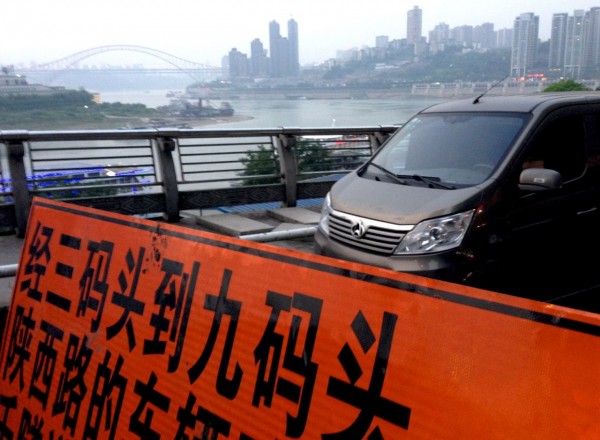 Chana Minibus
2. Is there a regional preference at play?
By this I mean: do Chongqing car buyers prefer manufacturers based locally, namely ChangAn and its joint-ventures with Ford, Suzuki and Mazda. The answer is yes. And this is a fascinating find because it sheds a massive light beam onto regional sales in the entire country (as you know detailed sales by region are unavailable for China). ChangAn and its LCV brand Chana are absolutely everywhere as I will detail further. The entire Ford range is very present in the streets, including the Focus, among the top sellers here, the new Ecosport already frequent, new Mondeo and Kuga. Virtually all taxis are Suzuki SX4 sedan and I already spotted a couple of S-Cross.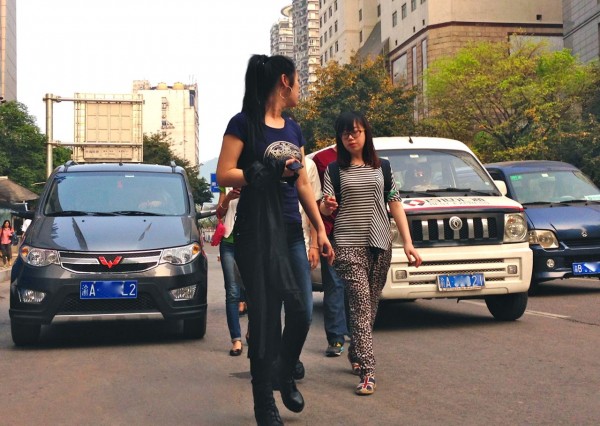 Wuling Hongguang
This trend is a little less true for Mazda, even though I spotted 3 all-new Mazda6 which are supposed to only have started production a few weeks ago but through Mazda's joint-venture with… FAW. Based on this marked regional preference and assuming it is similar in most parts of the country.  I will endeavour to create a map of China detailing which brands should be dominant where. Fascinating times indeed!
Chana Honor
3. What are the most popular vehicles in Chongqing?
Reliable estimates are always very hard to produce based on only a few days in town, but 3 vehicles seem to stand out from the crowd in Chongqing – all minivans – in the following order: the Chana Taurustar (aka Taurus), although only launched a couple of years ago, has invested each and every tiny alley and huge motorway of Chongqing, always in the same light brown colour. I literally spotted hundreds of them in only 3 days in town. If all Chana minivans are grouped together like they are in Chinese LCV data, then its the #1 spot guaranteed in Chongqing.
The Suzuki SX4 sedan is the taxi of choice in Chongqing.
The Wuling Hongguang is another very successful vehicle in Chongqing and could climb to the 2nd spot here. We may hold the key to its national pole position here. In ChangAn/Chana country, the Hongguang still manages to convince buyers by the truckload. This performance 'away from home', if repeated enough times across the country, would suffice to top the sales charts nationally. The Chana Honor broke the 20,000 monthly sales-mark China-wide for the first time last month, and based on my experience in Chongqing a lot of them are sold here! It could be rounding up the podium 'at home'.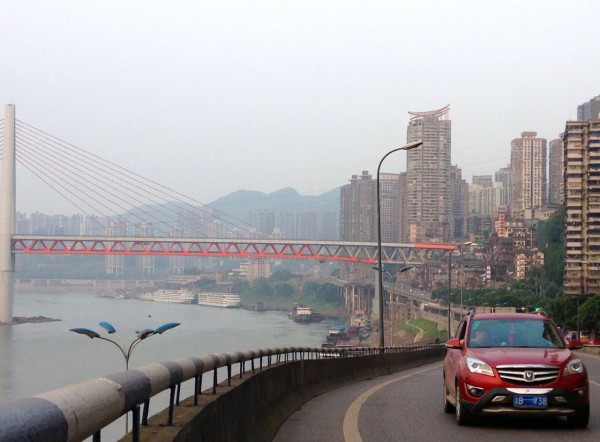 ChangAn CS35
As far as Passenger Cars are concerned, Volkswagen produces a regular flow of a variety of its models starting with the Lavida (including a few Gran Lavida spotted), Santana and Bora. The Sagitar, Passat and Jetta are less frequent. Still, the Ford Focus should lead the charge here with the new generation seemingly doing much better than the old one. One model that could potentially beat them all however is the ChangAn CS35, extremely frequent at home, way more than the Eado for example although I sighted quite a few shining-new Eado XT hatchbacks.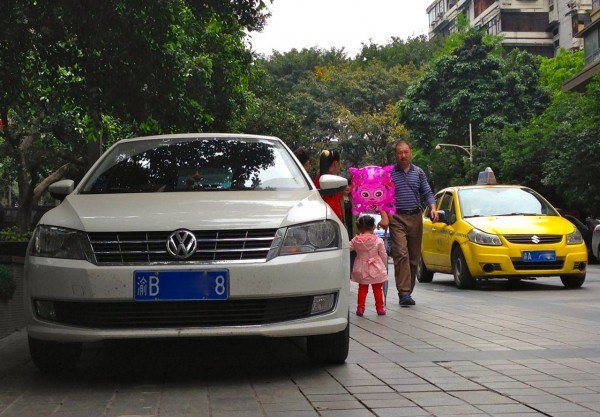 VW Gran Lavida
Apart from ChangAn, one Chinese brand that kept turning up at every corner is Great Wall with lots and lots of various generation H5, and the Steed by far the most popular large pick-up. Logically the new Haval brand is doing extremely well here as well with the H6 already well established and the H6 Sport starting to pop up here and there. It was striking to see that many Great Wall SUVs and only a few Chery Tiggo including one Tiggo 5 (pictured below). More analysis will follow shortly.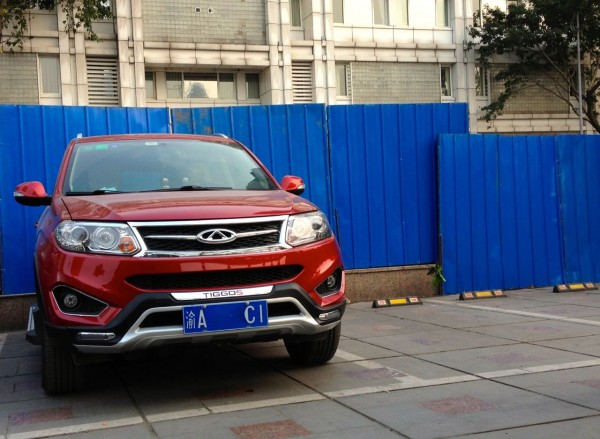 Chery Tiggo 5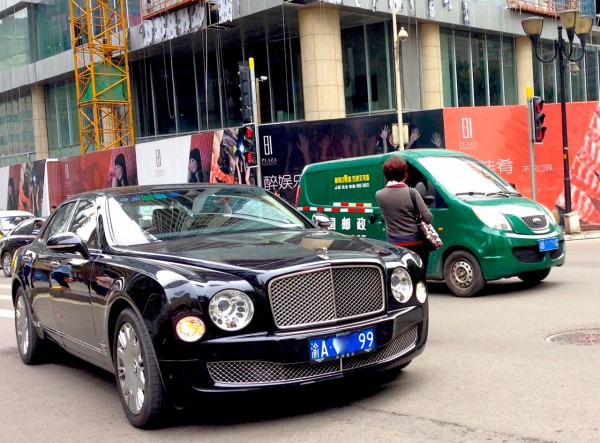 Bentley Mulsanne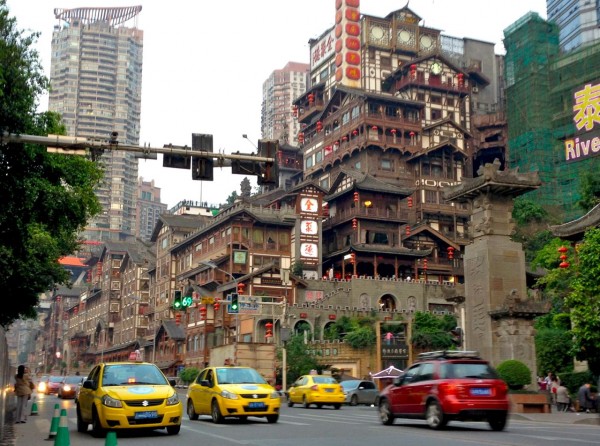 Chongqing street scene
Full Photo Report (25 Photos) below.