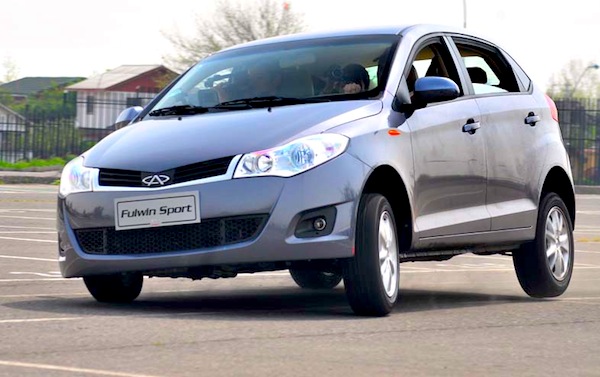 Chery MVM315
* See the Top 15 most produced local models by clicking on the title! *
As is the tradition for Iran only production data is available, however this is a good indication of car sales in the country as high import duties limit sales of imported vehicles. April 2013 roughly corresponds to Farvardin, the first month of the year 1392 in the Persian calendar. Traditionally the weakest month of the year, this year Farvardin production data tests new lows: down a horrendous 60% year-on-year to just 22,513 units, only a few units more than the sales of the Saipa Pride one year ago…now down 53% to just under 10,000 units at 9,998 – the first time the Pride falls below 10,000 monthly units produced since the creation of BestSellingCarsBlog.
Being a very weak month, the models ranking is a lot more volatile: we have the Renault Tondar 90 (aka Dacia Logan) up to a brilliant 2nd place thanks to 2,204 units produced (-57%) followed by the Peugeot 405 at 1,653 (-77%). Exceptional performance of the Chery MVM315 (aka Fulwin 2/Bonus) up to #4 with 1,627 units, while the Chery MVM350 (aka A5) is up to #5 at 1,095 units (+61%). The Saipa Tiba is up 96% year-on-year to #7 and we welcome a new model in the ranking, the "X100″ at #11 however I haven't managed to decipher which car this is so if you live in Iran and know about this please comment on here to let us know!
Previous month: Iran March 2013: Iran Khodro Runna continues to progress
One year ago: Iran April 2012: Peugeot withdraws, Renault wins
Full Farvardin 1392/April 2013 Top 15 Ranking Table below.