Happy Audi fan at the Guangzhou Auto Show – November 2015.
An ever more precise coverage of the Chinese auto market goes hand-in-hand with BSCB's attendance at the local Auto Shows, a little off the beaten tracks. For the first time I was lucky enough to attend Guangzhou Auto Show. Needless to say I was one of very few Western press present here, and witnessing the behaviour of local carmakers at a Show almost exclusively dedicated to the local press and customers is a great opportunity to find out what they're up to "when no one is watching" so to speak – on the world stage that is… I've summarised the 12 things you need to know about this year's Guangzhou Auto Show.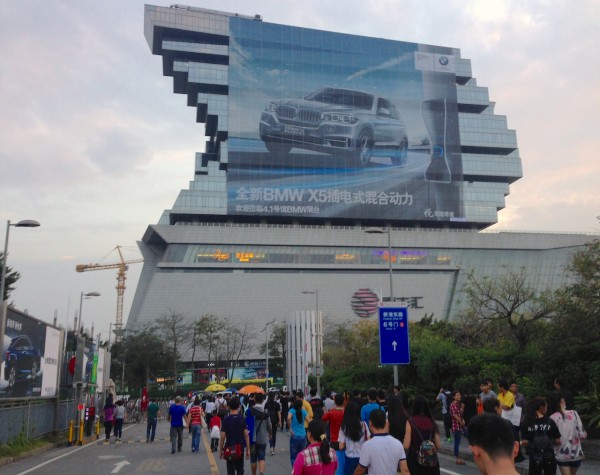 1. This is not a small Auto Show
Guangzhou Auto Show may secondary in China to the Beijing and Shanghai Shows alternating each year in April, yet in Western standards this is a large Auto Show, housed at the China Import and Export Fair in Pazhou. There were a total of thirteen exhibition halls on two levels with Chinese carmakers allocated roughly one third of the entire space, plus numerous outdoor stands, putting Guangzhou almost at the same level as Paris in terms of surface allocated to the Show…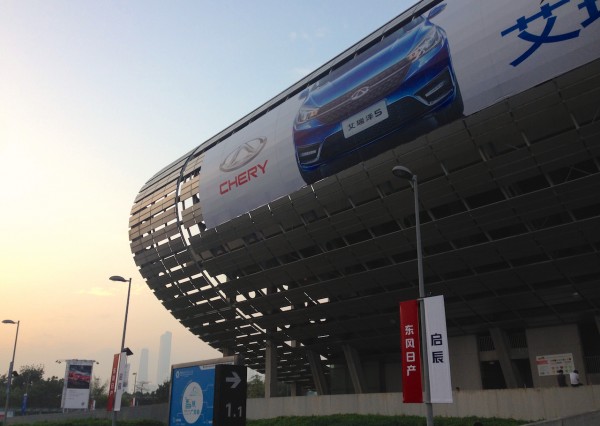 2. Glamour is back
Banned from the latest Shanghai Auto Show, starlets are back in force in Guangzhou, adding that bit of spice some Chinese carmakers desperately need to make their range look a lot sexier… I was also able to attend the first day open to the public, and it was a song and dance competition between all manufacturers to try and grab the attention of the numerous visitors. Volkswagen had a mildly impressive dance show, BAIC featured a rather naively choreographed dance, but the winner in this contest hands down was, surprisingly, JAC, with a very glamorous catwalk indeed.
JAC went all out with a dozens of models on stage.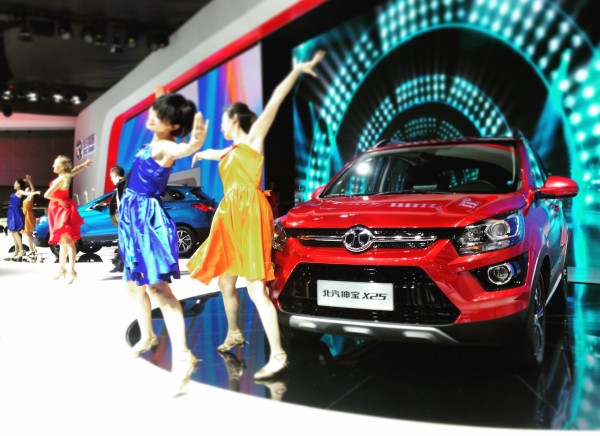 BAIC song and dance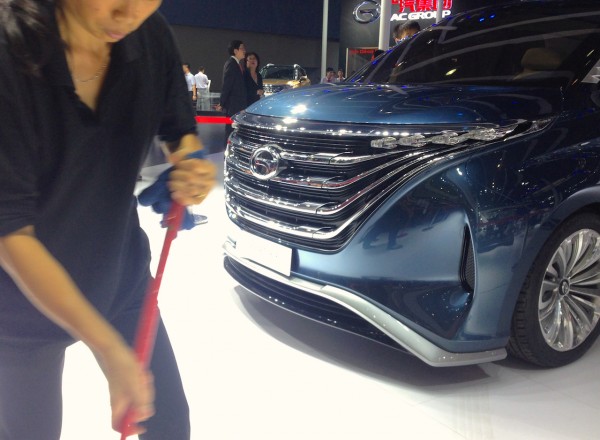 GAC i-Lounge Concept
3. A chest-beating exercise for local manufacturer GAC Group
As the sole local manufacturer, the Guangzhou Auto Show is a great opportunity for GAC Group to show off. And so it did, booking an entire exhibition hall to itself, including in it its joint-ventures with Honda and Toyota. GAC unveiled two concept cars: the EV Coupe and the lavish i-Lounge with an impressive and finally rather attractive grille. It was also an opportunity for me to check the quality of the manufacturer's instant blockbuster: the Trumpchi GS4 which sold over 20.000 units in October alone. And the quality is there: interior is refine with a modern design and the exterior has nothing to be ashamed of compared to its Japanese and Korean competitors. GAC is ready to export in my eyes.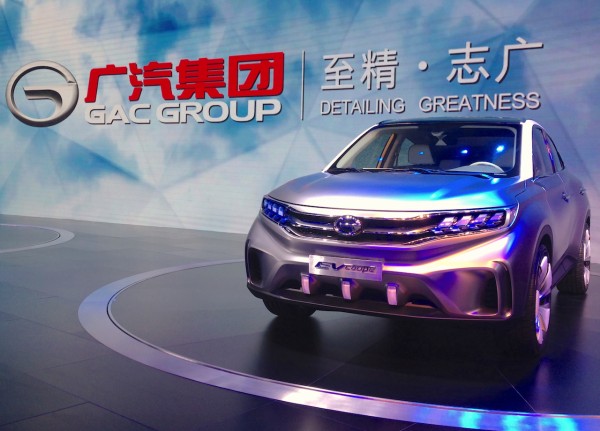 GAC EV Coupe Concept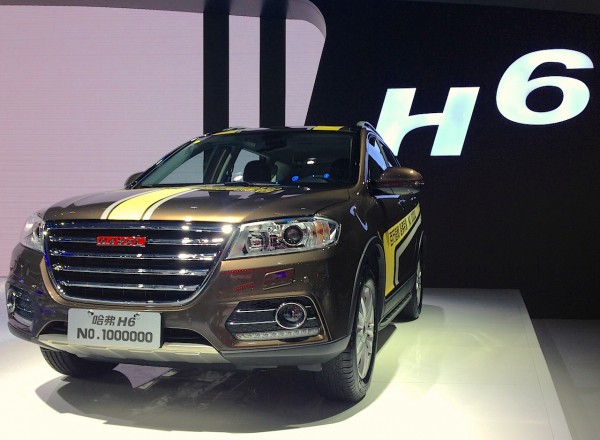 The Haval H6 no. 1.000.000 was on show at Guangzhou
4. Haval celebrates one million H6 sold
After topping my "most impressive Chinese carmakers" list both in Beijing 2014 and Shanghai 2015, Great Wall's SUV-exclusive brand Haval is taking a breather in Guangzhou, with no new models exhibited. I forgive you Haval, after you revealed an avalanche of new product just 6 months ago in Shanghai. The Concept B and R (for Blue and Red) are here again, the two stand split in two with red-logo'ed models on the right and blue-logo'd ones on the left. On stage, the one millionth Haval H6 sold worldwide was showcased, a stunning achievement for the Chinese manufacturer.
Suit-and-tie ambiance on the Haval stand.
Haval impresses again with a plush atmosphere and distanced itself from all other manufacturers at the Show by deliberately choosing a "smart SUV" positioning: absolutely all models displayed apart the two concepts were brown with suit-and-tie attire all round for the hosts. No starlets to be seen anywhere. Haval wants to be taken seriously, and it managed it today.
Fun outdoor Haval stand
But my favourite part of the Haval display in Guangzhou was outdoors: while nearby BYD was pumping the loudest music but wasn't doing much on its stand, Haval very generously allowed a constant flow of journalists or public to board either a H8 or a H9 and go through a 4WD skills circuit, driven by professionals. It cleverly enhanced the two models' four-wheel-drive and acrobatic abilities and was in line with the seriousness and professionalism displayed inside the exhibition hall. Once again, well done Haval.
5. DS and Qoros continue to pump money into new launches
At 1.334 for DS and 1.403 for Qoros or 0.07% market share each in October, these two brands are stuck at minuscule sales levels in China. Even then, PSA Peugeot-Citroen and the joint-venture between Chery and Israel Corporation keep pumping millions of dollars into new launches. Just as the Chinese SUV market cannot be hotter and consumers are migrating en masse from sedans to crossovers, DS is launching the 4S hatchback… Exactly the model the range needed to see its sales take off. Not! Chery is a little smarter with the Qoros 5 SUV with a definite air of Range Rover Evoque. Looking and feeling good, robust and solid, but will sales follow? The answer by mid-2016.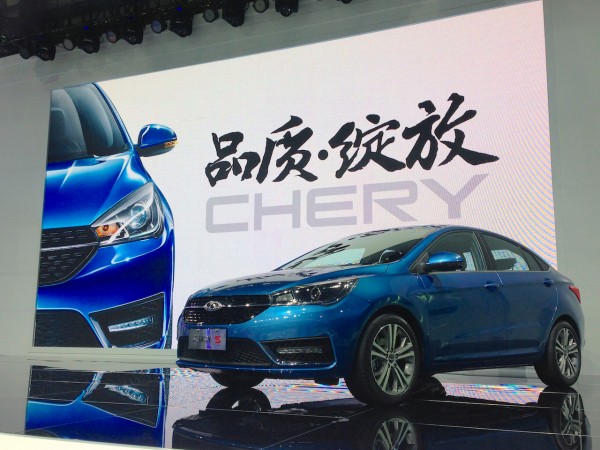 Chery Arrizo 5 
6. Chery Arrizo 5, ChangAn CS15 and Dongfeng AX7 launch
Complete analysis to be uploaded shortly.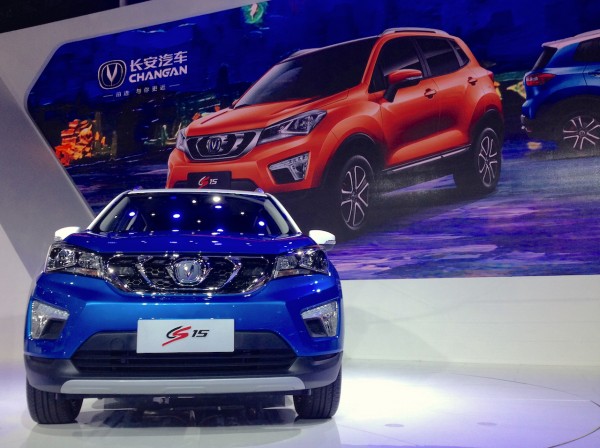 ChangAn CS15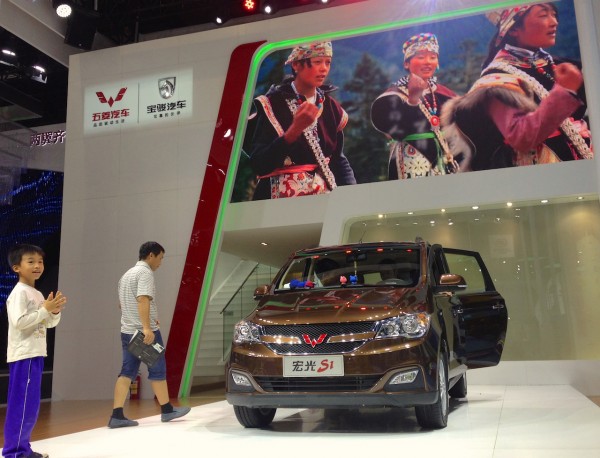 The all-new Wuling Hongguang S1
7. MPVs are not dead
Complete analysis will follow shortly.
Lifan Lotto S: I see what you're doing here…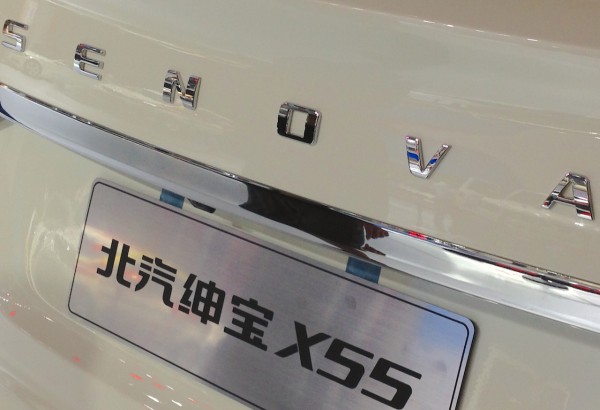 BAIC has decided to push the Senova sub-brand on its SUV range…
8. Chinese branding shenanigans
Complete analysis will follow shortly.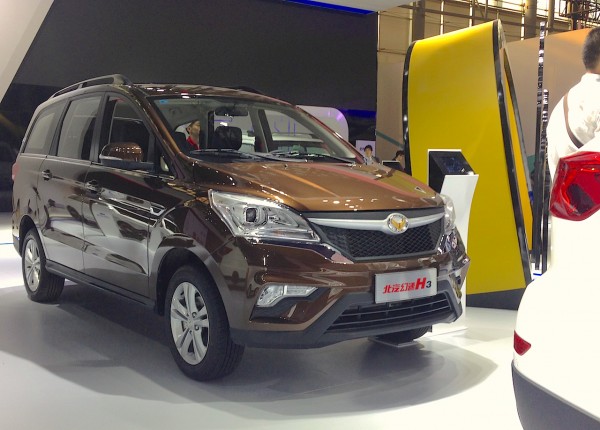 …while the Huansu sub-brand has its own logo.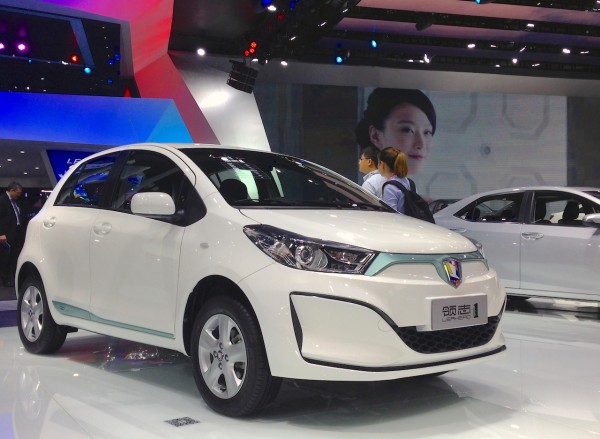 Leahead i1. Toyota what have you done?
8. Toyota goes astray with its new Leahead EV brand
Originally unveiled as a concept at this year's Shanghai Auto Show, with the Leahead i1, based on the previous generation Toyota Yaris hatchback, the Guangzhou-Toyota joint-venture shows us what the Chinese government is forcing them to do: cheap EV cars. The interior looks and feel cheaper than almost every car present at the Guangzhou Auto Show, actually tainting the brand and reputation of Toyota as far as I am concerned. Quick Toyota, go hide this Leahead i10 far, far away right now.
The Renault Kadjar was officially presented to the Chinese press in Guangzhou.
9. Renault gearing up towards local production kick-start
Complete analysis will follow shortly.
Giant Renault banner in front of the Guangzhou – China Import and Export Fair
10. Nissan is moving ahead with a very literal youth campaign
Complete analysis will follow shortly.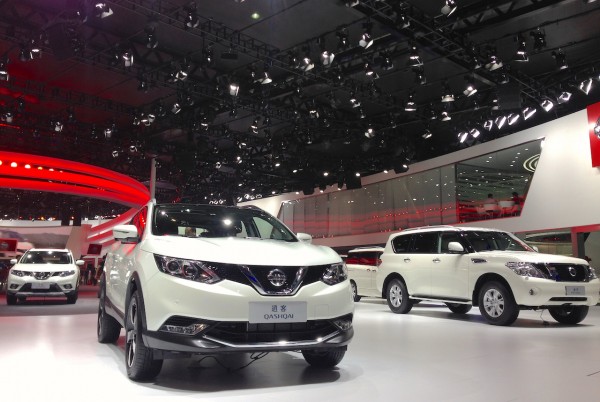 The current generation Nissan Qashqai is finally available in China.
11. Honda launches a second China-only nameplate: the Greiz
Complete analysis will follow shortly.
Fittingly, Volkswagen had the largest stand of all manufacturers at the Show.
12. Volkswagen is not loosening its focus on China
Complete analysis will follow shortly.