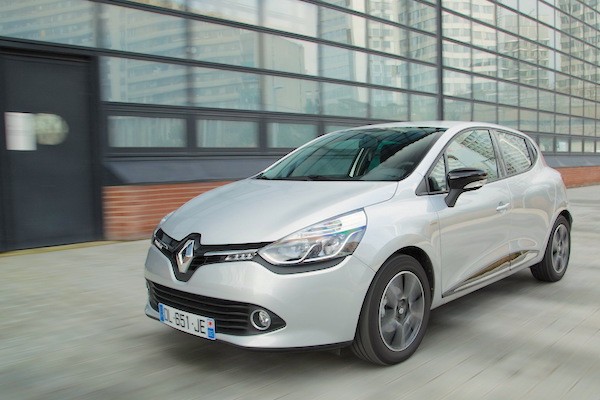 The Renault Clio holds 15% of the Bosnian new car market in October.
* See the Top 10 best-selling models by clicking on the title *
Thanks to Central European market data specialists www.ceauto.co.hu, we can share with you today the latest available data for Bosnia & Herzegovina, a market up a very dynamic 19% year-on-year in October to 686 registrations, lifting the year-to-date total to 5.776 units, up 4% on 2014. Coming from outside the September Top 10 but now ranking 5th year-to-date, the Renault Clio shoots up to the Bosnian pole position this month thanks to 103 sales for a whopping 15% market share. That's more than double the #2, the Skoda Octavia at 7.4% and still leader year-to-date at 6.5% share. The VW Golf, Toyota Yaris and VW Passat follow while the Hyundai Tucson breaks into the Top 10 for the first time at #8.
Previous month: Bosnia & Herzegovina September 2015: Top 5 is 100% Volkswagen Group
One year ago: Bosnia & Herzegovina October 2014: Audi Q5 in Top 10
Full October 2015 Top 10 models Ranking Table below.