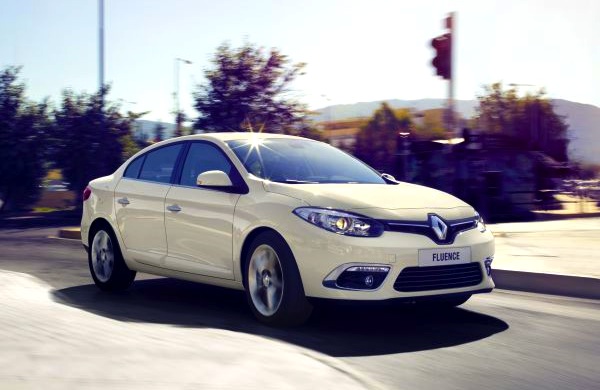 Renault Fluence
* See the Top 250 All-models and Top 40 All-brands by clicking on the title! Thanks Cem *
Thanks to yarimdebriyaj.com, I can share with you today detailed Turkish models and brands ranking for January 2014. Sales of new passenger cars in Turkey are down 6% year-on-year in January to 24,368 registrations, adding up to 32,670 including LCVs. Down to #4 in December, Volkswagen is back atop the brands ranking this month thanks to 5,394 sales for a strong 16.5% market share (vs. 13.1% over FY203), followed by Renault at 5,097 units and 15.6% vs. 12.7% and Fiat at 4,053 sales and 12.4% vs. 11.4%. Even though it is not the #1 brand in January, Renault does a 1-2 this month in the models ranking, placing the Fluence at #1 with 1,801 sales and 5.5% and the Symbol at #2 with 1,403 units and 4.3%. This is only the 4th time the Fluence is in pole position 'at home' in Turkey where it is produced.
Fiat Doblo
Justifying its brands leadership, Volkswagen places 3 models inside the January Top 7 best-sellers: the Jetta is up 15 spots on December to #3, the Golf up 19 to #6 and the Passat up 15 to #7. Fiat LCVs also have a great time: the Doblo is up 3 spots to #5 and the Fiorino up 5 to #8. Other great performers this month in Turkey include the Dacia Dokker breaking into the Top 20 for the first time at #18, the Fiat 500L up 33 ranks on December to reach a best-ever #34, the Audi A3 sedan up a further 5 spots to #56, the Peugeot 2008 up 27 to #61 and the Nissan Note up 105 to #70.
Previous post: Turkey Full Year 2013: Fiat Linea #1 again, Renault Symbol up 70% to #2
Previous month: Turkey December 2013: Ford Fiesta and Renault Symbol lead
One year ago: Turkey January 2013: VW Jetta and Renault Clio surprise leaders
Full January 2014 Top 250 All-models and Top 40 All-brands Ranking Tables below.