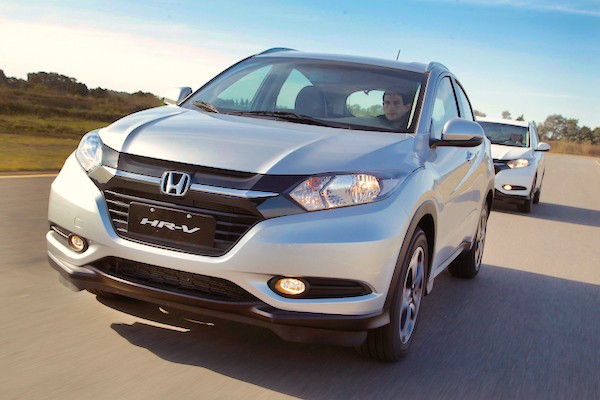 Honda sales are up 9-fold year-on-year in Singapore in August.
* See the Top 37 All-brands by clicking on the title *
Exceptional growth rates in Singapore go hand-in-hand with the price reduction of COE (Certificates of Entitlement), where in fact the market is essentially getting back to its level of half-a-decade ago. 6.999 new vehicles hit Singaporean roads in August vs. just 2.589 a year ago, bringing the year-to-date total to 35.972 units, more than double the 2014 figure. If Toyota (+211%) remains in the lead by far with 24.8% market share, Honda shoots up 9-fold to 916 sales and 13.1% and now also ranks #2 year-to-date, Nissan is up 338% in third place (now #4 YTD) and Mazda is up 326% at #5. Mercedes (+111%), BMW (+29%), Volkswagen (+28%) and Audi (+39%) lose sizeable market share as mass market cars become more affordable with reduced COEs. Notice also Volvo up 227% to #8 overall, Renault up 40-fold, Maserati up 300% and Bentley up 275%.
Previous month: Singapore July 2015: Honda, Peugeot and Subaru shine, market up 39%
One year ago: Singapore August 2014: Toyota/Lexus and Nissan in great shape
Full August 2015 Top 37 All-brands Ranking Table below.