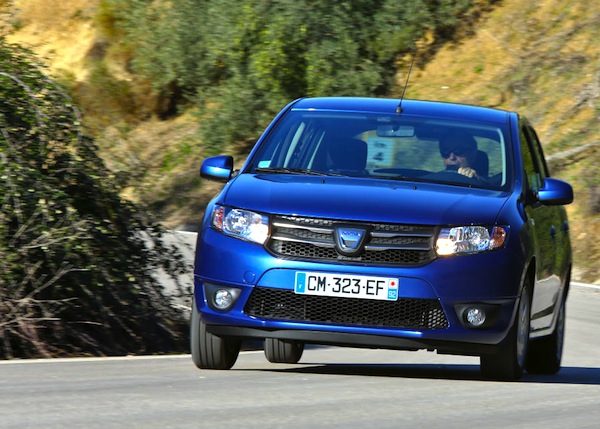 Dacia Sandero
* See the Top 10 best-selling models by clicking on the title! *
According to Central European market data specialists www.ceauto.co.hu, 2,090 new cars were sold in Serbia in June, bringing the year-to-date total to 10,805 units, up 2% on 2013. Complete reshuffle in the Serbian models ranking this month: the Skoda Rapid takes the lead for the first time ever thanks to 87 sales and 4.2%, only one unit above the Dacia Sandero also reaching its best-ever ranking in Serbia at #2 and 4.1%. Leader last month, the Skoda Fabia is down to #3 this month and remains #2 year-to-date at 603 sales and 5.6% below the Fiat 500L at 651 units and 6%, the latter down to a paltry 6th place in June. Notice also the VW Polo up to #4, the Renault Clio up to #5 and the Fiat Punto Classic slowly but surely climbing back up the ladder to #8.
Previous month: Serbia May 2014: Skoda Fabia holds off Fiat 500L
One year ago: Serbia 6 months 2013: Locally produced Fiat 500L pops up at #1!
Full June 2014 Top 10 models Ranking Table below.