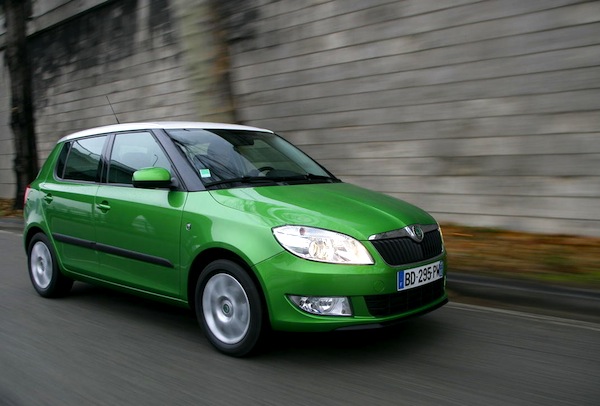 Skoda Fabia
* See the Top 10 best-selling models by clicking on the title! *
Based on data reported by Central European market data specialists www.ceauto.co.hu, 2,014 new car sales found a buyer in Serbia in May, bringing the year-to-date total to 8,751 units. For the second month running, the Skoda Fabia holds off the locally-produced Fiat 500L to rank first with 130 sales and 6.5% vs. 122 and 6.1%. The 500L remains in pole position year-to-date though at 576 units and 6.6% vs. 519 and 5.9% for the Fabia. The Skoda Octavia is stable in third place in both rankings, while the Skoda Rapid shoots up to #4 (making it 3 Skodas in the Top 4) and the Ford Focus is up to #6.
Previous month: Serbia April 2014: Skoda Fabia reclaims pole position
Previous year: Serbia Full Year 2013: Locally produced Fiat 500L grabs top spot
Full May 2014 Top 10 models Ranking Table below.