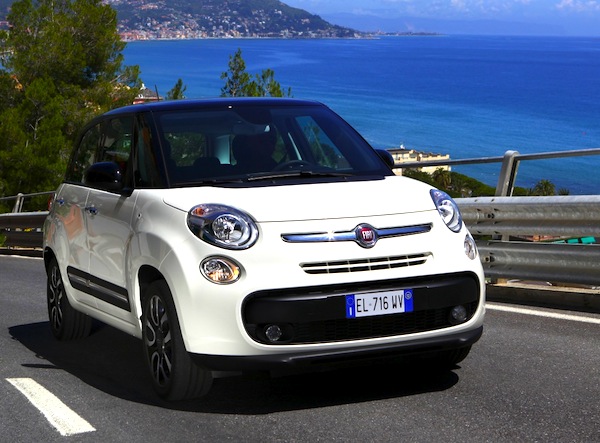 The Fiat 500L is the new most popular vehicle in Serbia
* See the Top 10 best-selling models by clicking on the title! *
Thanks to Central European market data specialists www.ceauto.co.hu I can share with you today half-year 2013 data for a third ex-Yugoslavia country: Serbia. Big event atop the ranking, but a logical one when you think about it, the Fiat 500L which has replaced the Punto Classic in the only car factory in the country, is the new best-seller in Serbia thanks to 981 sales and 9.3%. Most of these sales occurred in last 2 months as the 500L did not appear in the Top 10 in April! As a result the Fiat Punto Classic is kicked down to #2 at 563 units and 5.7%. The next 3 models are all Skodas! The Fabia leads the charge at 4.7% share, followed by the Yeti at 3.7% and the Octavia at 3.4%.
Previous post: Serbia April 2013: Skoda Fabia catches up on Fiat Punto Classic
Previous year: Serbia Full Year 2012: Fiat Punto, Skoda Octavia and Fabia lead
Full 6 months 2013 Top 10 Ranking Table below.