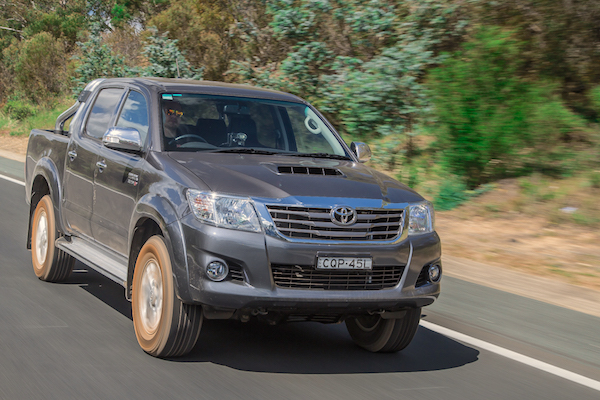 Toyota Hilux
* See the Top 25 best-selling models and Top 67 All-brands by clicking on the title *
Another record month for new vehicle sales in New Zealand: February is up 8% year-on-year to an all-time high 9,877 registrations, bringing the year-to-date total to 21,544 units, up 10% on 2014. The brands podium returns to its FY2014 order, with Toyota leading the way as usual with 15.7%, above Ford at 9.9% and Holden at 9.8%, while Mazda shines in 4th place and 7.9% share. Now that sales to rental companies are receding as Autumn comes along and the tourist season closes, the Toyota Corolla drops to #3, leaving the way to the Toyota Hilux and Ford Ranger atop the models ranking. The Nissan Navara is up 5 spots on January to #4, the Mazda CX-5 up 10 to #5 and the Toyota Hiace up 18 to #6.
Previous month: New Zealand January 2015: Rental-boosted Toyota Corolla and Holden Commodore lead
One year ago: New Zealand February 2014: Toyota Hilux in charge, Holden Captiva #4
Full February 2015 Top 25 models and Top 67 All-brands Ranking Tables below.