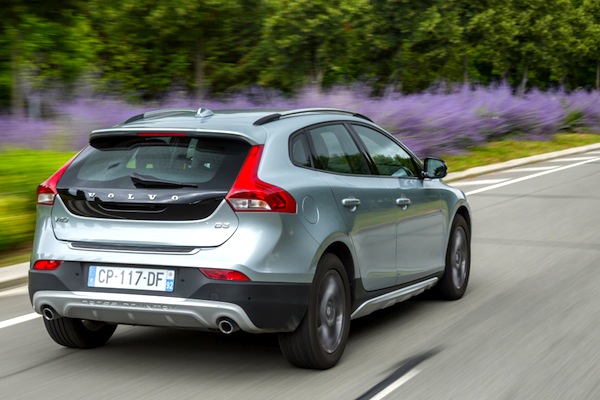 Volvo V40
* See the Top 150 best-selling models and Top 40 brands by clicking on the title! *
Another month in negative for the Dutch new car market, down 2% year-on-year in July to 29,867 registrations which brings the year-to-date total to 228,856 units, down 5% on 2013. Down to #3 in June, Volkswagen reclaims the brands crown this month thanks to 3,502 sales and 11.7%, ahead of Peugeot (10.3%), Volvo (8.5%) and Renault (7.4%). Before reading further, keep in mind the Dutch new car market is shaped by preferential pricing attributed to the most eco-friendly variants of some models. This pricing impacts the amount of tax the car buyer is paying and can mean a model goes from no sale one month to #1 the next as one variant entered the preferential pricing list. In this context, this month the Volvo V40 takes the lead of the models sales charts like July last year with 1,623 sales and 5.4% whereas it only ranked #20 in June.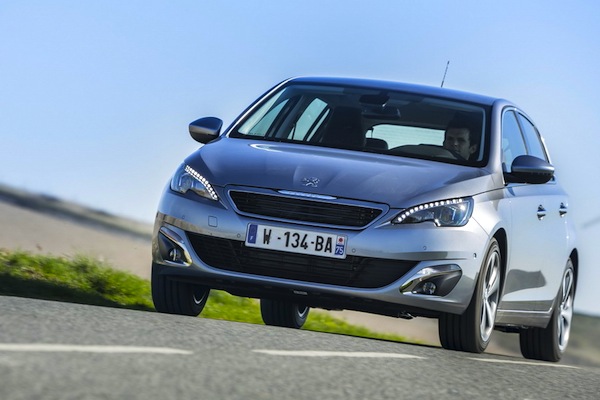 Peugeot 308
Spectacularly landing in pole position last month, the Peugeot 308 lodges another extremely solid score in July in 2nd place overall with 1,324 units and 4.4% share, earning it a spot inside the year-to-date Top 10. The Renault Clio, Skoda Octavia and VW Golf – the 3 best-sellers year-to-date in a different order – follow this month above the VW Polo up 6 ranks on June to #6. Other great July performers in the Netherlands include the Toyota Aygo up 42 spots to #20, the Peugeot 108 making its very first appearance in the ranking at #26, the VW Golf Sportsvan up 64 to #34, Dacia Duster up 41 to #47, Citroen C4 Cactus up 38 to #58 and the Porsche Macan up 15 to #117.
Previous month: Netherlands June 2014: Peugeot 308 triumphs
One year ago: Netherlands July 2013: Volvo V40 tops a country's ranking for the first time!
Full July 2014 Top 150 models and Top 40 brands Ranking Tables below.