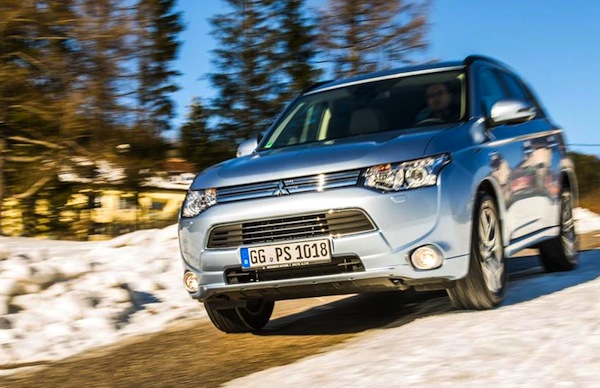 Mitsubishi Outlander
* See the Top 150 best-selling models and Top 40 All-brands by clicking on the title! *
New car sales in the Netherlands are making up for a horrendous start of the year: up 34% year-on-year in November to 40,659 registrations, bringing the year-to-date total to 378,372 units, down 22% on 2012. For a little more than a year now, government-led preferential pricing for eco-friendly vehicles have shaped the Dutch models ranking, and this month we have another great illustration of this trend: with the PHEV version now widely available, the Mitsubishi Outlander is up 23 spots on October to astonishingly take the lead of the sales charts with 2,766 sales and 6.8% share, undoubtedly the model's best performance in the world and almost double any other vehicle this month. The Outlander single-handedly pushes Mitsubishi up from #15 brand in October to #5 this month…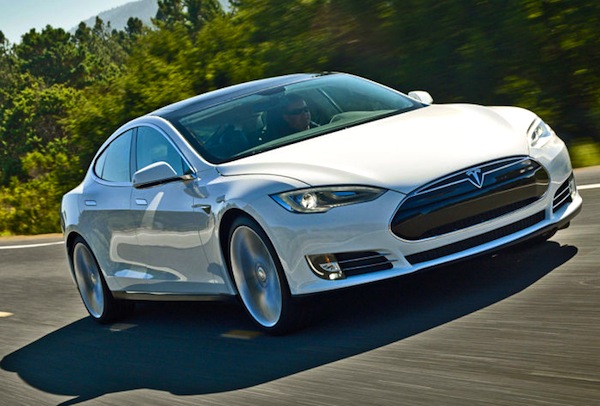 The Tesla Model S breaks into the Dutch Top 30 this month.
Leader over the Full Year 2012, the Renault Megane is up to #2 at 1,505 units and 3.7%, the Volvo V40 remains on the podium at #3 with 1,438 sales and 3.5%. The two Volkswagens leading the year-to-date ranking follow: the Up! ranks 4th and the Golf 5th, but their advantage over the rest of the playing so far in 2013 ensures they will top the charts in a month's time when 2013 comes to an end. Other great performers in November in the Netherlands include the Renault Captur up one spot to #11, the Peugeot 2008 at #23, Opel Ampera up 18 to #32, Nissan Note up 11 to #36 and the Suzuki SX4 S-Cross up 42 to #37.
Finally, after Norway, the Dutch market is the second one to whole-heartedly embrace the Tesla Model S: it is up from #134 and 32 sales in October to a fantastic 27th place with 408 units sold and 1% market share this month, making Tesla the #21 brand in the country in-between Mazda and Mini…
Previous month: Netherlands October 2013: Volvo V40 and V60 on podium
One year ago: Netherlands November 2012: Renault Megane hits 10% market share!
Full November 2013 Top 150 models and Top 40 All-brands Ranking Tables below.