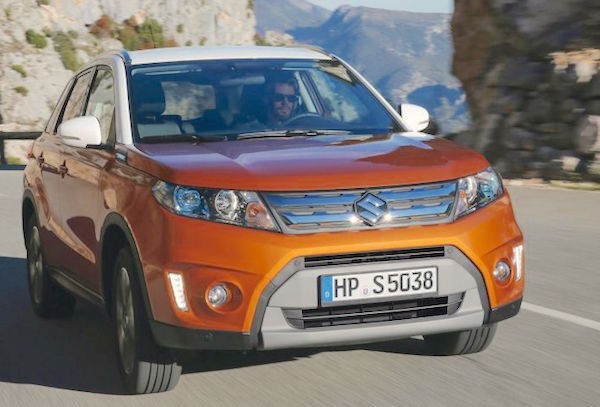 Suzuki Vitara
* See the Top 20 best-selling models and Top 10 brands by clicking on the title *
Another very encouraging month for new car sales in Hungary: April is up 21% year-on-year to 6,752 registrations, bringing the year-to-date total to 23,869 units, up 13% on 2014. Opel tops the passenger car brands ranking with 10.9% share just above Ford (10.7%) and Skoda (10.5%), while the Skoda Octavia remains the best-selling nameplate in the country thanks to 393 deliveries and 5.8% share, well ahead of the Opel Astra (4.5%) and Ford Focus (3.5%). But the big event of the month in Hungary is the instant blockbuster status of the locally-produced Suzuki Vitara, already the brand's most popular model for its third month in market at #4 overall with 212 units sold and 3.1% share. It is now #17 year-to-date and will rush up the ladder in the coming months. The Suzuki Swift remains #5 above the VW Golf and Suzuki SX4 S-Cross.
Previous month: Hungary March 2015: All-new Suzuki Vitara lands at #7
One year ago: Hungary April 2014: Skoda Octavia #1, Rapid up to #7
Full 4 months 2015 Top 20 models, April Top 20 models and Top 10 brands below.