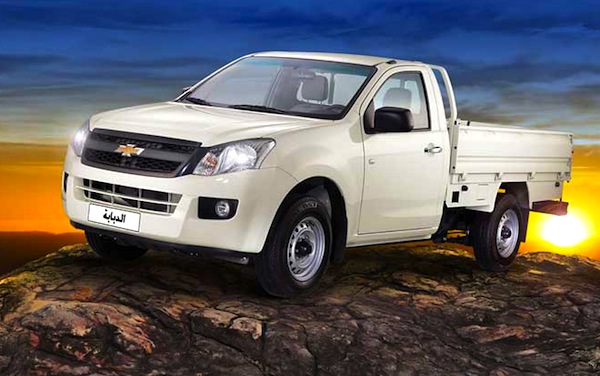 Chevrolet "Dabbabah" TFR
* See the Top 147 All-models ranking by clicking on the title! Thanks Ldman *
The Egyptian market confirms it is on the road to recovery with sales up 34% year-on-year in March to 22,943 registrations, bringing the First Quarter result to 62,817 units, up 27% on 2013. For the second time this year after January and coinciding with an all-new model being launched in the country, the Chevrolet TFR (aka Isuzu D-Max), nicknamed "Dabbabah" here (the tank), takes the lead of the sales charts thanks to 2,020 sales and 8.8% share. However this is not enough to dislodge the valiant Hyundai Verna (an Accent from two generations ago) from its year-to-date pole position at 5,714 units vs. 5,910.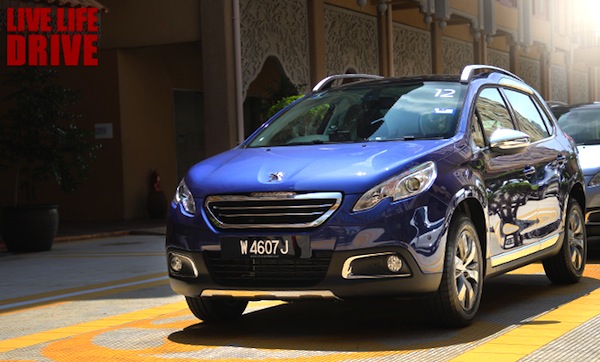 Good start for the Peugeot 2008 in Egypt
The Nissan Sunny resists in third place and 6.8% share while the Geely Emgrand 7 continues to impress month after month at #4 with 1,228 sales and 5.4%, its 8th consecutive month within the Egyptian Top 4. Further down, the Hyundai ix35 is up a massive 63 spots on February to land in 9th position with 2.9% share while the Peugeot 301 maintains itself inside the Top 10 at #10 and now also ranks 10th year-to-date. Notice also the Skoda Octavia up 17 ranks to #16, the Citroen C-Elysée up 25 to #35, the Opel Insignia up 7 to #39 and the Peugeot 2008 landing at a beautiful 41st place for its very first appearance in the Egyptian sales charts.
Previous month: Egypt February 2014: Nissan Sunny stays on podium
One year ago: Egypt March 2013: Geely Emgrand 7 up to 6th place!
Full March 2014 Top 147 All-models Ranking Table below.