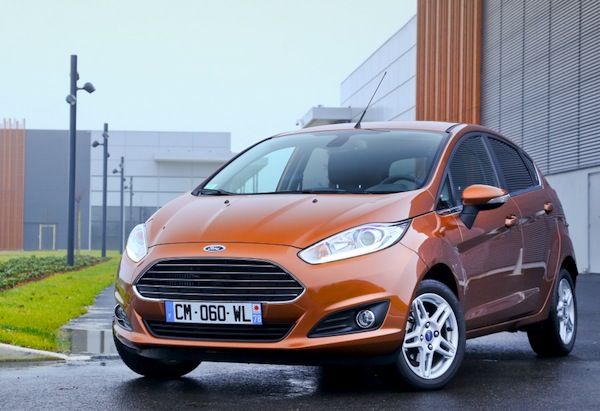 Ford Fiesta
* See the Top 130 best-selling models by clicking on the title! *
Unstoppable Danish new car sales continue on their positive run: up another 4% year-on-year in April to 16,511 registrations, bringing the year-to-date total to a record 64,355 units after 4 months, up 11% on 2013. If the VW Up manages an astonishing 21 consecutive months in pole position with 981 sales and 5.9%, it was only by the skin of its teeth this month: only 12 units separate it from the Ford Fiesta, up 7 spots on March to #2 at 969 units and now #4 year-to-date. The Peugeot 107 is also strong, up 3 ranks to #3, while the Nissan Qashqai is up 6 to #6 and the Hyundai i20 up 10 to #11.
Previous month: Denmark March 2014: Skoda Citigo back up to #3
One year ago: Denmark April 2013: VW Up! sales double any other car
Full April 2014 Top 130 models Ranking Table below.