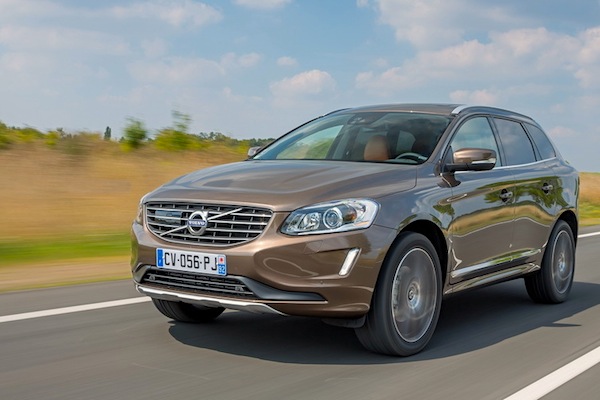 Volvo XC60
* See the Top 100 All-models ranking by clicking on the title *
Data provided by SEMO Cyprus and analysed by INNOSOFT shows a Cypriot new car market down 2% year-on-year in February to 625 registrations, bringing the year-to-date total to 1,471 units, up 7% on 2014. For the first time on BSCB, I can give you an all-models ranking for Cyprus. The Volvo XC60 flamboyantly takes the lead of the models ranking this month – granted, only 37 sales were sufficient to achieve this ranking, but still. The Toyota Yaris is just one unit below and becomes #1 year-to-date at 84 sales and 5.7% share. The VW Golf rounds up the podium above the Nissan Qashqai and Ford Fiesta. Notice also the Renault Captur up to #7 and the VW Polo up to #10.
Previous post: Cyprus January 2015: Ford Fiesta reclaims top spot
One year ago: Cyprus February 2014: Toyota Yaris new leader
Full February 2015 Top 100 models below.