Europe November 2012: Renault Clio back on podium for the first time in almost 2 years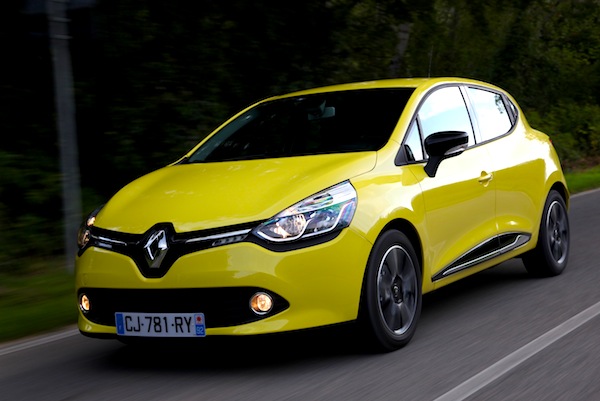 Renault Clio IV
* See the Top 10 best-selling models and Top 20 brands by clicking on the title! *
New car sales in the continent are down a painful 10% year-on-year to 970,393 registrations, the weakest month of November in 19 years, and down 7% year-to-date at 11,712,132 units. Brand-wise, Volkswagen is more dominant than ever with sales down just 4% this month to 130,446 and 3% year-to-date to 1,511,226. Ford (-12%) and Opel (-15%) follow with Renault (-28%), Peugeot (-12%) and Citroen (-19%) suffering. Only BMW at #7 (+4%) and Mercedes at #8 (+1%) manage to gain ground in the Top 10...
The VW Golf is still the most popular model in the region by far with 35,473 sales (-6%) and enjoying a smooth transition between the 6th and 7th generation. Boosted by great performances in the UK and Germany, the Ford Fiesta is up 4% at #2 and 25,336 units while the Renault Clio climbs onto the European podium for the first time since February 2011 at #3 with 22,133 sales (-3%) thanks to the new 4th gen and its pole position in France. Other great performers include the Peugeot 208 at #8 and the Nissan Qashqai at #9 (-4%).
Full November 2012 Top 10 models and Top 20 brands Ranking Tables below.
Previous month: Europe October 2012: Peugeot 208 #3, Fiat Panda back in Top 10
One year ago: Europe November 2011: Opel Corsa up to third place