Italy 1986: Fiat Uno at its highest – 433,700 sales and 23.8%
Fiat Uno
* See the Top 20 best-selling models by clicking on the title! Many thanks to Andrea *
At 1,825,492 registrations, the Italian market is up 5% this year. 1986 is the year the Fiat Uno beat all its records: highest-ever volume at 433,700 units and highest-ever market share at 23.8%! This is up 14% on an already extremely impressive 1985 figure. The Fiat Panda stays in second place but far from being affected by the Uno's success, it rather surfs on it with sales up a massive 37% on 1985 at 164,250 units for an imposing 9% market share...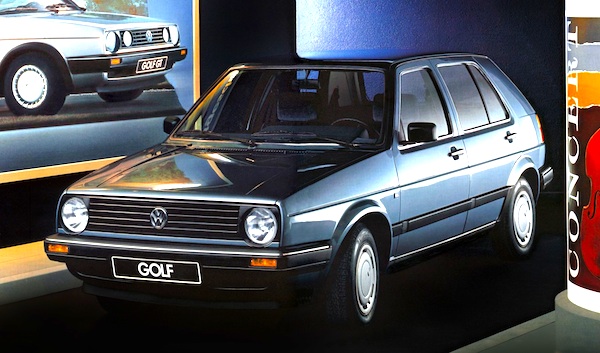 VW Golf
The VW Golf climbs onto the podium for the very first time in Italy with 98,100 sales and 5.4%, followed by the Renault 5 at 5%. In fact, the Golf and 5 are the only foreign models in the Top 12 with the Peugeot 205 at #9. Following are the Fiat Regata (4.1%), Autobianchi Y10 (3.5% for its first full year of sales), Fiat Ritmo (3.1%) and Lancia Prisma (2.8%).
Alfa Romeo 75
Among the newcomers in the year-end Top 20, the Alfa Romeo 75 is the best-seller, landing directly in 11th position at 41,000 units and 2.2%. The Fiat Croma also does well at #12 with 36,400 sales and 2%.
Previous year: Italy 1985: Fiat Uno close to 22%, Renault 5 on podium
Next year: Italy 1987: Fiat Uno above 400,000 sales again
Full Year and December 1986 Top 20 Ranking Tables below.