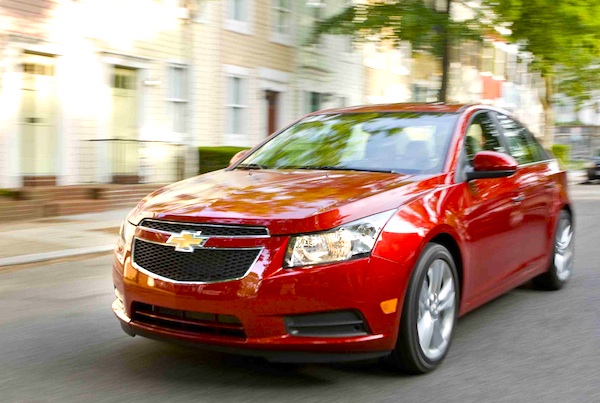 Chevrolet Cruze
* See the Top 40 best-selling models by clicking on the title! *
New car sales in Venezuela are up a healthy 7% year-on-year in July to 11,072 registrations, meaning the year-to-date total is up a shiny 17% on 2011 to 78,651 units. While the Chevrolet Aveo logically keeps the pole position with a huge 1,803 sales and 16.3% share, the Chevrolet Cruze is up to a best-ever #2 spot at 842 units and 7.6%, beating the #3 ranking it reached last September. It is now up to #4 year-to-date with 4,001 sales and 5.1%. The Ford Fiesta rounds up the podium this month at 6.5% share.
Renault Logan
Other great performers in Venezuela this month include the Chevrolet Luv up a massive 14 spots on June to #4 with 608 units and 5.5%, the Jeep Cherokee up 5 to #9, the Kia Rio up 20 to #16, the Mitsubishi L300 up 18 to #23 and the Peugeot 408 up 11 to #29. Notice also two Renaults making their appearance in the ranking thanks to government deliveries: the Logan (not officially in Renault Venezuela's range) lands #24 with 104 sales while the Sandero ranks 39th with 46 units.
Previous month: Venezuela June 2012: Ford F350 up to #2
One year ago: Venezuela July 2011: Ford F350 on podium
Full July 2012 Top 40 Ranking Table below.