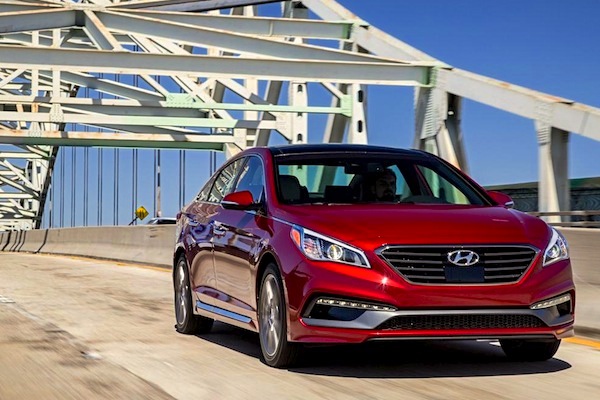 Hyundai Sonata
* See the Top 53 All-local models by clicking on the title *
Sales of new local cars are up a robust 6% year-on-year in South Korea to 1,453,786 registrations, and the models sales charts gets a complete reshuffle at the top. Four years after it last appeared in pole position, the Hyundai Sonata reclaims the leadership at home thanks to the new generation of the model and sales up 22% to 108,014 units. It's the 9th time overall that the Sonata tops its home sales charts. If the Kia Morning (+3%) and Hyundai Porter (+4%) stick to their 2013 rankings, 2013 leader the Hyundai Avante pays the price for stable sales in a growing market by dropping 3 spots to #4.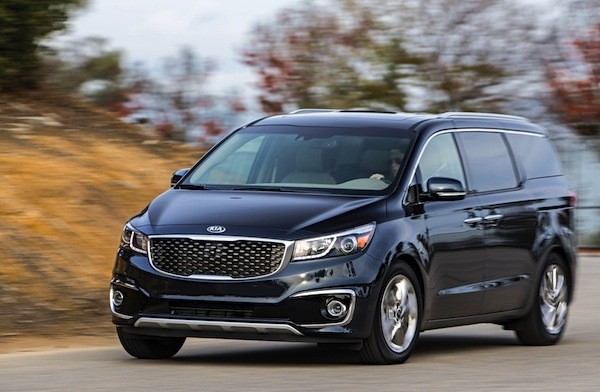 Kia Carnival
Like in 2013, Hyundai places 5 models in the Top 6 and sees the Genesis take off 255% to #16 thanks to a much-improved new generation. Other great gainers include the Kia Carnival up 36% to #14, the Kia Sorento up 31% to #15 and the Chevrolet Malibu up 70% to #25. The Samsung QM3 (aka Renault Captur) ranks #27 with 18,191 sales for its first full year in market.
Previous post: South Korea November 2014: Kia Morning #1, Hyundai Aslan up
Previous year: South Korea Full Year 2013: Hyundai Avante's slim win over Kia Morning
Two years ago: South Korea Full Year 2012: Hyundai Avante and Sonata lead
Full Year 2014 Top 53 All-local models vs. Full 2013 figures below.
Full December 2014 Top 53 All-locals models Ranking Table below.
Foreign models data will be added when made available.