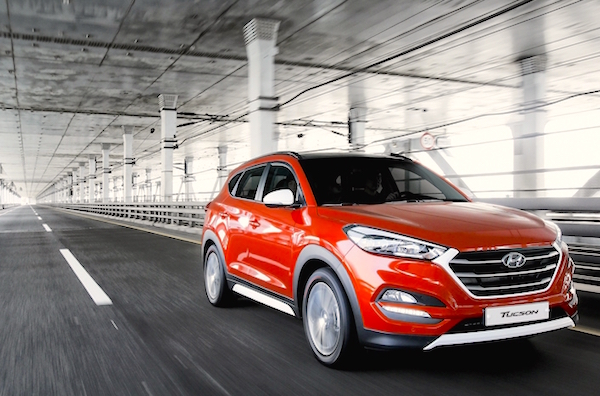 The Hyundai Tucson is back inside the Top 10 at home.
* See the Top 54 All-local models and Top 5 local brands by clicking on the title *
Sales of new local vehicles in South Korea are up 4% year-on-year over the First Half of 2015 to 732.688 units. Hyundai (45.9%) and Kia (33.1%) are masters in command well ahead of GM Korea at 9.7%, with Ssangyong now frankly above Renault Samsung at 6.2% vs. 5.1% share. Earthquake atop the models ranking: a commercial vehicle is the best-seller in the country so far this year. The Hyundai Porter takes control thanks despite seeing its market share slip slightly to 7% due to sales up 'just' 3% to 51.640 units. The Porter takes advantage of the next four best-selling models all losing steam: the Hyundai Sonata (-8%), Kia Morning (-9%), Hyundai Grandeur (-6%) and Avante (-2%) all see their market shares drop significantly.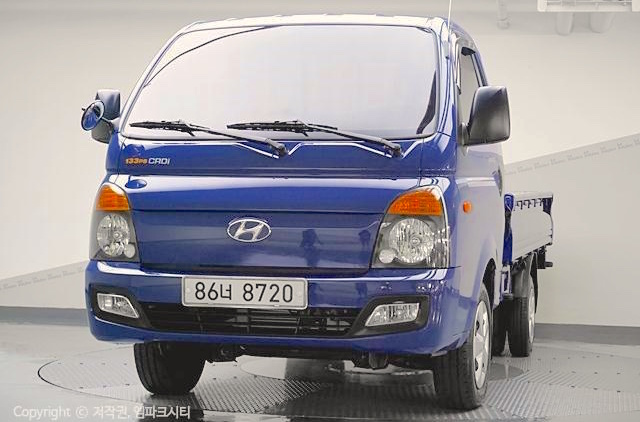 The Hyundai Porter is the best-selling vehicle in South Korea so far this year.
The three largest year-on-year improvements are delivered by three nameplates ranking in the 2nd half of the Top 10, all enjoying the benefits of a new generation. The Kia Sorento is up 4-fold and 16 spots to 6th place with just under 39.000 sales, the Kia Carnival is up 3-fold and 10 ranks to #8 and 32.600 units and the Hyundai Tucson is up 39% to resume its presence among the country's Top 10 best-sellers. Ssangyong has hit the jackpot at home with the Tivoli, landing directly at #16 with 18.524 deliveries and 2.5% share, instantly becoming the brand's best-seller.
Ssangyong Tivoli
This post will be updated with import data in early August.
Previous post: South Korea June 2015: Hyundai Santa Fe and Kia Sorento shoot up
Q1 2015 update: South Korea First Quarter 2015: Imports hit record levels
FY 2014 update: South Korea Full Year 2014: Hyundai Sonata reclaims leadership
One year ago: South Korea June 2014: Kia Carnival and Samsung QM3 shoot up
One year ago (complete ranking): South Korea June 2014: Now with All-models and All-brands!
Full H1 2015 Top 54 All-local models vs. H1 2014 figures and Top 5 brands below.