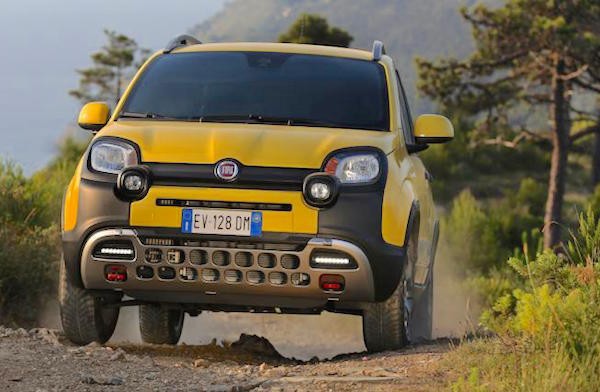 Fiat Panda sales are up 57% year-on-year at home in September.
* See the Top 45 All-brands and Top 50 models by clicking on the title *
Note: August data has now been updated with the Top 160 models.
Another encouraging result for new car sales in Italy, up 17% year-on-year in September to 131.052 registrations, pulling the year-to-date total up 15% or almost 160.000 units on the same period a year ago to 1.201.563. Domestic king Fiat outperforms the market at +24% to 27.372 deliveries, holding on to its 2015 market share at 21%. Ford (+14%) overtakes Volkswagen (-1%) for 2nd place with Opel (+26%) solidly installed in 4th position above Peugeot (+17%), Renault (+12%) and Toyota (+15%). Mercedes shoots up 25% on September 2014 and 7 spots on August to a splendid 8th place with just under 4% market share, Audi is up 19% to #9 and BMW up 20% to #11, meaning the three German luxury brands all outperform the overall market and gain market share. Dacia (+38%), Porsche (+46%), Mazda (+60%), Smart (+131%), Jeep (+253%) and Jaguar (+261%) all take off.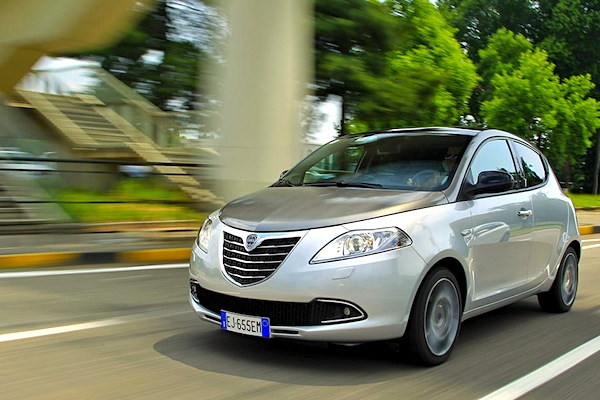 The Lancia Ypsilon is #2 in September.
Model-wise, the Fiat Panda is going from strength to strength, improving by a massive 57% on September last year to 13.710 sales and 10.5% share, the first time since October 2012 (10.3%) the Panda crosses the symbolic 10% market share milestone, and the nameplate's highest share in 25 years, since 1989! This is the highest market share reached by any model in Italy since December 2007 when the Fiat Punto hit the same figure in December 2007. In terms of volume, this month is the strongest for the Panda since March 2010 (17.141). Despite sales down 13%, the Lancia Ypsilon overtakes the Fiat Punto to rank #2 in September and the Ford Fiesta (+2 spots on August) dislodges the VW Golf (-1) to become the most popular foreigner.
The Fiat 500X ranks at a best-ever #7 this month.
Rare occurrence, the entire Fiat 500 family is kept outside the Top 5: the 500L (-11%) is down one spot to #6, the 500X is up 8 to equal its best-ever ranking at #7 and the 500 is down 5 to a very weak #14 spot – the generation changeover affecting sales a lot more than Fiat would have wanted – and potentially one of the explanations for the exceptional strength of the Fiat Panda. Let's also salute the strong performances of the Toyota Yaris (+33%), Opel Corsa (+47%), Citroen C3 (+36%), Renault Captur (+123%), Smart Fortwo (+85%) and Peugeot 308 (+91%). The Opel Karl improves again: up 10 ranks on August to a best-ever #35, while the BMW 2 Series Active Tourer remains the brand's best-seller in Italy at #41.
Previous month: Italy August 2015: 2 Series Active Tourer is BMW's best-seller
One year ago: Italy September 2014: Lancia Ypsilon up to record second place
Full September 2015 Top 45 All-brands and Top 50 models below.