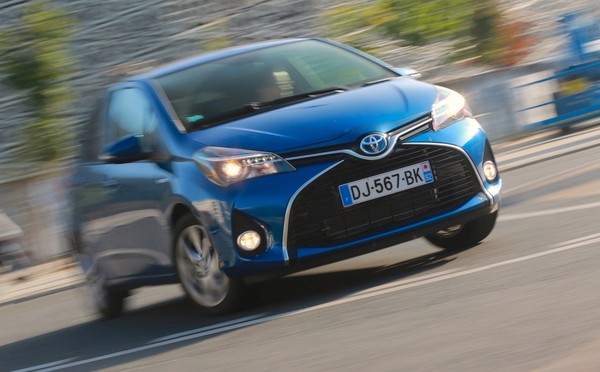 The Toyota Yaris is produced in France.
* See the Top 10 best-selling brands and models by clicking on the title *
Right in the middle of summer holidays, August is traditionally the slowest month of the year in France by far. The past three years went further though: August 2012 was the first time in 15  years the market fell below the symbolic 100,000 monthly sales (96,511), August 2013 was the weakest overall month in 37 years (85.565) and August 2014 was the third worst month in the past 40 years and lowest since August 1976 at 83.340 deliveries. Even though sales figures are stable mid-way through the month, the market is predicted to increase slightly this year thanks to one additional selling day… Certainly not the vigorous recovery we are witnessing in the rest of Europe.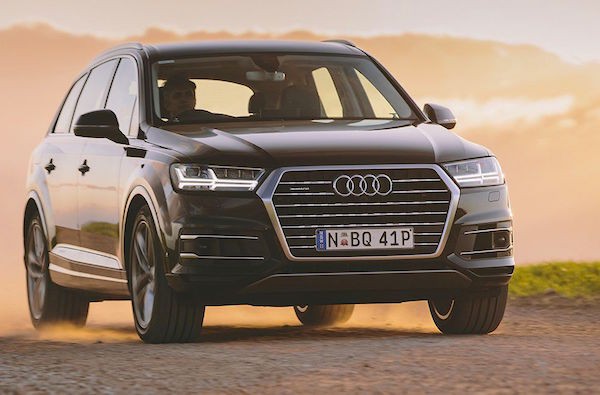 Audi sales in France are up 17% year-on-year so far in August.
Being a lot slower than all other months of the year, August is often the theatre of unusual moves. For example last year the Toyota Yaris broke the record of the highest ever monthly ranking for a Japanese model in France, surging to 6th place thanks to 2.170 deliveries including 899 demo sales. The Yaris is even better positioned as of the 14th August with sales up 29% year-on-year to #9. The Peugeot 208 (-7%) and 308 (+15%) dominate the temporary ranking but should be both outpaced by the Renault Clio (-7%) by the time August comes to an end given the strong back-loading the French manufacturer has been culprit of in recent years. Notice also the Citroen C3 (+28%), VW Golf (+12%) and Peugeot 2008 (+13%) while over in the brands ranking Audi up 17% to 6th place and BMW up a spectacular 32% to #9 both impress.
Previous post: L'Automobile Magazine and BSCB collaborate
Previous post (data): France July 2015: Renault down to historically low 14.7% share
One year ago: France 1-20 August 2015: Volkswagen up 35%, Nissan up 29%
One year ago (monthly): France August 2014: Toyota Yaris hits highest ever Nippon ranking in worst month in 38 years
Full 1-14 August 2015 Top 10 brands and models below.