Switzerland July 2013: Audi A3 up to #5, Ford Kuga climbs up to #7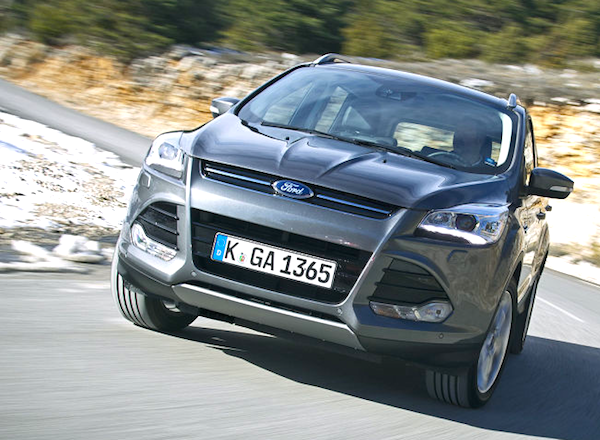 Ford Kuga
* See the Top 100 best-selling models and Top 37 All-brands by clicking on the title! *
Contact me at matt@bestsellingcarsblog.com for a more in-depth analysis of this market.
New car sales in Switzerland are up an encouraging 5% year-on-year in July to 26,333 registrations, bringing the year-to-date total to 182,638 units, still down a harsh 10% on 2012. The models podium stays unchanged compared to both June and year-to-date rankings: the VW Golf leads the way with 987 sales and 3.7% share, ahead of the Skoda Octavia at 757 units and 2.9% and the BMW 3 Series with 521 sales and 2%.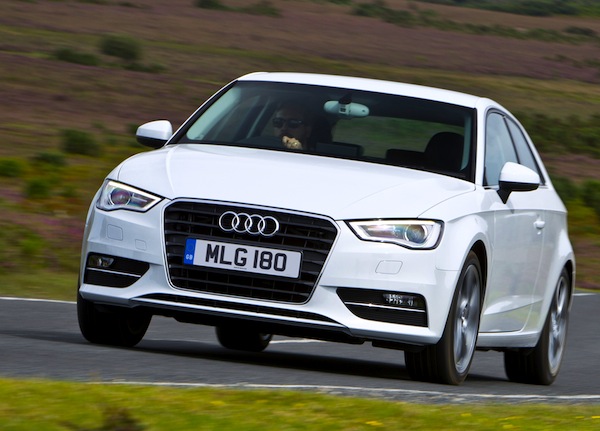 Audi A3
The Peugeot 208 beats its ranking record in Switzerland for the 2nd month running, up one further spot to #4 at 475 units and 1.8% while the Audi A3 is up a fantastic 10 ranks on last month to land at #5 with 435 sales and 1.7% and the Ford Kuga is up an even more impressive 11 spots to a splendid 7th place at 415 units and 1.6%, a ranking it also reached in June 2012. Notice also the Mini up 3 ranks to #13, the Fiat 500 up 7 to #17, Volvo XC60 up 39 to #24, Mazda CX-5 up 49 to #35, the Jeep Grand Cherokee up from outside the Top 100 in June to #50 this month and the Renault Captur up 24 spots to #53.
Previous month: Switzerland June 2013: BMW 3 Series now #3 year-to-date
One year ago: Switzerland July 2012: Subaru XV shoots up to world-best #4
Full July 2013 Top 100 models and Top 37 All-brands Ranking Tables below.