Italy June 2013: Renault Clio best-selling foreigner at #5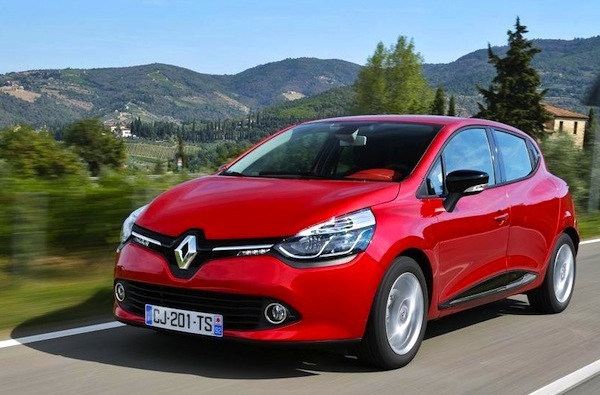 Renault Clio IV
* NOW UPDATED with actuals for the Top 50 models/Top 46 All-brands! See title *
18th consecutive month of year-on-year decline for the Italian new car market, down 5% in June to 122,555 registrations. Halfway through the year, new car sales in Italy are down 10% on 2012 to 734,735 units. The Top 4 best-selling models are unchanged on last month: the Fiat Panda leads the way for the 18th time in a row thanks to 8,216 sales but its market share drops to 6.7%, its lowest since August 2011! The Fiat Punto is back up to 5.2% share at 6,370 units, slightly higher than its 5.1% year-to-date, the Fiat 500 rounds up the podium with 4,771 sales and 3.9% vs. 3.3% year-to-date, ahead of the Lancia Ypsilon at 3.2%. #5 last month, the Fiat 500L is down to #12 in June. The honeymoon period is now over for Fiat's surprisingly successful mini-MPV, now let's see if this success can last...
Citroen C3 Picasso
Excellent showing of the Renault Clio this month, up 2 spots on May to become the best-selling foreign model at #5 both in June with 3,478 sales and 2.8% and year-to-date at 20,110 units and 2.7%. Note already 12% of this total comes from the station wagon version. Notice also the Opel Corsa up 7 ranks to #8 and the Citroen C3 Picasso down one to #15 but beating its market share record in the country for the third consecutive month at 1.7%! Further down, the Mercedes A-Class is up 2 spots to #19 and the Renault Captur brilliantly breaks into the Italian Top 50 for the first time, landing directly at #27 with 1,185 sales and 1%. Finally, notice the sad but interesting fact that Lancia (-35%) and Alfa Romeo (-27%) deliver the biggest drops in the brands Top 20 this month.
Previous month: Italy May 2013: Top 5 All-Italian for the first time in 16 years
One year ago: Italy June 2012: Lancia Delta and Toyota Yaris at highest in 3 years
Full June 2013 Top 50 models and Top 46 All-brands Ranking Tables below.