Norway LCV April 2013: VW Transporter takes the lead YTD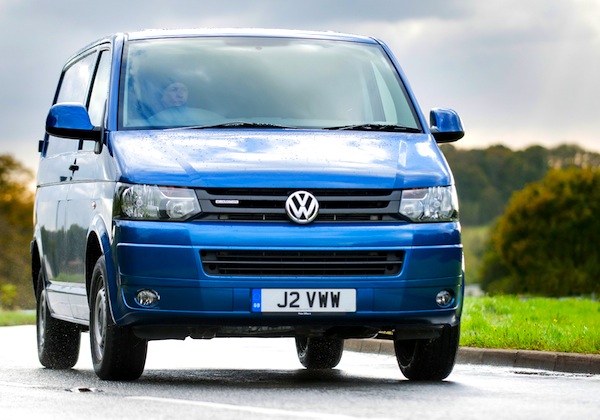 VW Transporter
* See the Top 20 best-selling models by clicking on the title! *
Sales of new Light Commercial Vehicles are up an impressive 32% year-on-year in April in Norway to 3,310 registrations, bringing the year-to-date total back into positive at 10,964 units, up 3% on 2012. The VW Transporter celebrates its third consecutive month atop the ranking thanks to 415 sales and 12.5% and is now also #1 year-to-date at 1,532 units and 14% share, albeit only 6 units above the VW Caddy, #1 in 2012 and #2 this month once again with 393 sales and 11.9%. The Ford Transit Custom continues to progress: up one spot to #7 at 121 units and 3.7% while the Mercedes Citan is back up 4 ranks to #13.
Previous month: Norway LCV March 2013: Ford Transit Custom takes off
Full April 2013 Top 20 Ranking Table below.