New Caledonia (France): See my article in L'Automobile Magazine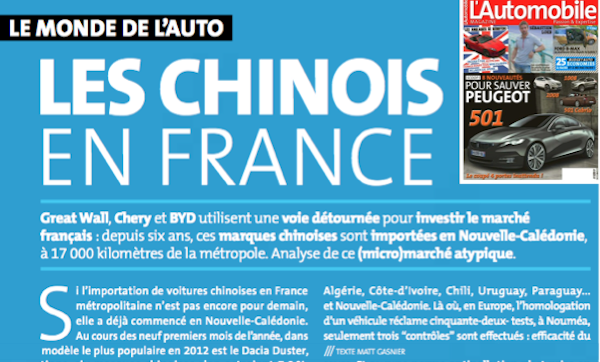 A few days ago the December issue of French magazine L'Automobile Magazine was released in newsstands all across France and its overseas territories including New Caledonia. Don't miss the first article I wrote for the magazine on page 25, it's a special report on New Caledonia and how different anti-pollution and security legislations enable the commercialisation of Chinese models that would otherwise be unfit for metropolitan French roads...
And as a bonus I give you a vintage New Caledonian photo, courtesy of Stéphane who made this article possible in the first place. Merci Stéphane!
To buy an electronic version of the magazine click here
Check out the website of L'Automobile Magazine below!