Europe: A-Class Mercedes most successful launch at 70,000 orders
Mercedes will need the A-Class to reclaim the world #1 premium brand spot it lost in 2005
* See the full article by clicking on the title! *
Launched in mid-September across Western Europe, the new generation Mercedes A-Class already has over 70,000 orders despite being €7,000 more expensive than the similarly sized VW Golf, making it the brand's most successful launch to date. Its dealer premiere across the continent attracted a huge 700,000 visitors...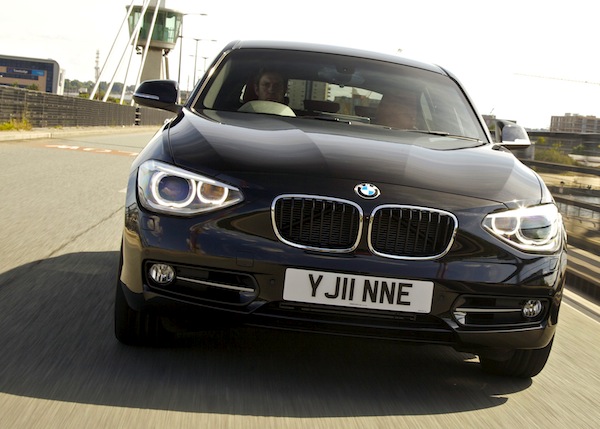 A-Class competitor the new generation BMW 1 Series sold 150,000 units in 12 months.
This coincides with Mercedes's new worldwide sales record in September at 123,358 units, topping the previous September 2011 record by 2%. Year-to-date, Mercedes sold 964,926 vehicles, up 5% on 2011 and here too a new record. However meanwhile both BMW at 1.110 million (+9%) and Audi at 1.097 million (+13%) have done even better, keeping Mercedes stuck in third place of the worldwide premium race...
* See the full article featuring BMW and Audi figures by clicking on 'Read more' below! *