Greece March 2012: Citroen C3 & Audi Q3 shine in weak market
Citroen C3
* See the Top 50 best-selling models by clicking on the title! *
Greek car sales are down 43% in March to 4,901 registrations, bringing the year-to-date total to 17,179 units, down 32% on 2011. If the market follows the same trend for the rest of the year, 2012 could be the first year less than 50,000 cars are sold in the country since 1981 when 46,860 vehicles found a buyer, in other words Greece is experiencing its worst car crisis in over 30 years...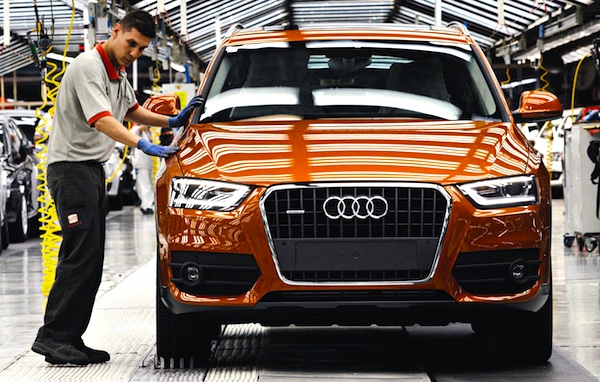 Audi Q3
Down to #2 last month, 2011's best-seller the Opel Corsa reclaims its traditional pole position in March thanks to 351 sales and 7.2% share, followed by February's leader the Toyota Yaris at 292 units and 6%. For the first time since last September and only the 2nd time in 18 months the Opel Astra climbs onto the Greek podium with 249 sales and 5.1%, exactly the same figure as the Ford Fiesta.
The Citroen C3 delivers its highest ranking in Greece since the arrival of the new generation 2 years ago at #7, the Volvo S60 is up 24 spots on February to #19, the Audi Q3 reaches its highest ranking in the world, up 16 ranks to #28, the Lancia Ypsilon is at its best outside of Italy at #30 and the VW Up! maintains itself within the Top 30 at #27.
Previous month: Greece February 2012: Toyota Yaris back to #1 in devastated market
One year ago: Greece March 2011: Opel Corsa in the lead, new Nissan Micra in Top 10
Full March 2012 Top 50 Ranking Table below.