Brazil mid-May 2011: VW Gol leads, Saveiro in Top 10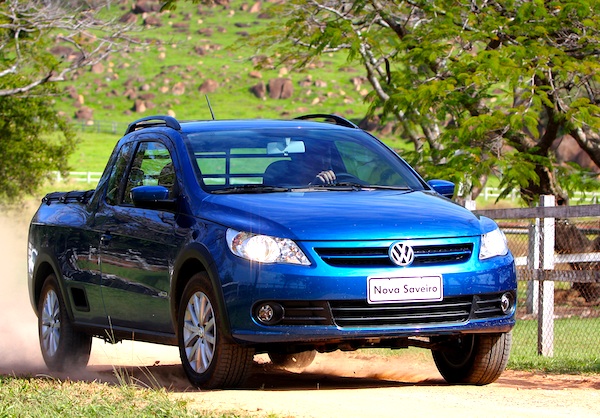 VW Saveiro
* See the Top 100 best-selling models by clicking on 'Read more' at the end of the post *
The Brazilian car market returns to outstanding growth, up 30% year-on-year over the first half of May at 139,886 registrations. For the first time since February, the VW Gol leads the ranking half way through the month at 12,351 sales (8.8%), this time well ahead of the Fiat Uno at 10,664 units and 7.6%. But who knows what surprises the rest of the month will bring...
For the first time since 2001, the VW Saveiro, a Gol pick-up, jumps into the Top 10, up 5 spots on April to #9 with 3,429 sales and 2.5% share. On the other hand, the Fiat Palio is down to #10, possibly its lowest level since the original launch in 1996. Lucky the new gen is coming soon!
Great performers over the period include the JAC J3 still on the up at #37 (+11 places over April), the VW Jetta breaking into the Top 50 at #45 (+11), the BMW X1 at #79 (+11) and the Peugeot 408 at #82 (+12). Chinese Chery QQ is not exactly a new model but it has just launched in Brazil and is already #86 with 253 sales!
Full Top 100 Ranking Table below.