Serbia 2007: Zastava Koral in the lead
Zastava Koral
Official Serbian car sales data very rarely pops up, and the most recent official models ranking I have dates back to 2007. Since then the Zastava brand disappeared, with the last Zastava-branded car rolling out of the Kragujevac factory in November 2008. The factory is now used to produce Fiats. If you have more recent data please get in touch!
So back in 2007, Zastava monopolised the podium: the Zastava Koral came 1st with a strong 10.2% of the market, ahead of the Zastava 10 (a Fiat Punto Classic) at 7.5% and the 1980 Zastava Skala at 6.1%.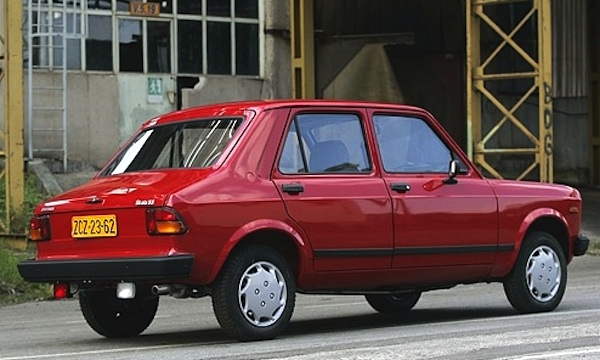 Zastava Skala
Full Year 2007 Top 10 ranking table below.