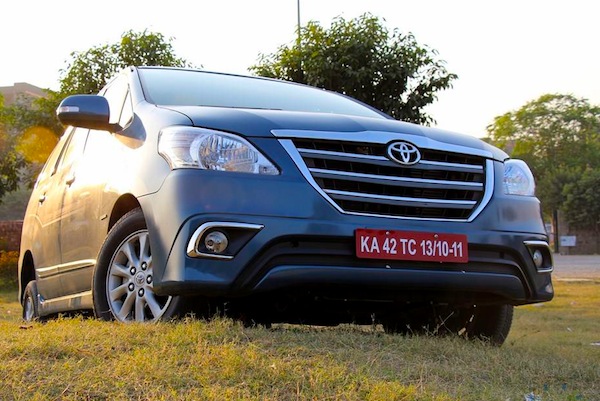 Toyota Innova
* See the Top 30 best-selling models by clicking on the title! *
The Vietnamese new car market continues on its astonishing run this year: up a huge 61% year-on-year in February to 5,908 registrations, which brings the year-to-date total to 14,847 units, up 34% on 2013. For the first time in over two years, the Toyota Innova is the best-selling light vehicle in Vietnam thanks to 550 sales and an imposing 9.3% share. This enables it to also take the lead of the year-to-date ranking at 1,296 units and 8.7% vs. 1,186 and 8% for the Toyota Fortuner, #1 in Vietnam in 2012 and 2013. As a reminder the Toyota Innova was the best-seller in the country from 2006 to 2010. The Ford Transit gains a very impressive 8 spots on January to land on the third step of the podium with 284 sales and 4.8%, the Honda City maintains itself at a beautiful 5th place thanks to 234 units sold and 4% of the market, the Suzuki Carry ranks 7th, the Suzuki Super Carry 9th and the Kia K3 11th.
Previous month: Vietnam January 2014: Honda City and Kia K3 shoot up
Full February 2014 Top 30 models Ranking Table below.