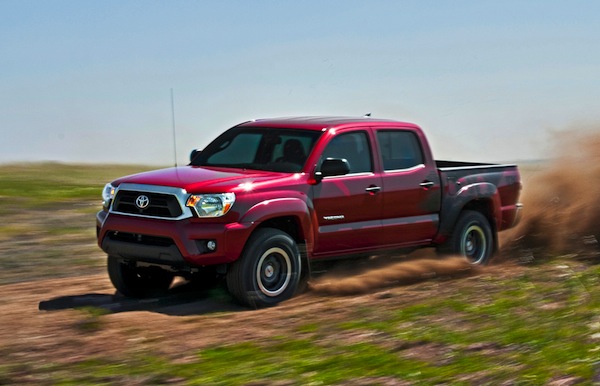 The Toyota Tacoma is #1 in Hawaii.
* See the Full article by clicking on the title! *
Finally! Thanks to Business Insider I can share with you the best-selling models in each State of the USA during the January-August 2013 period. They are all summarised in one nicely done infographic below. The surprises? The overwhelming strength of the Ford F-Series, #1 in 35 States…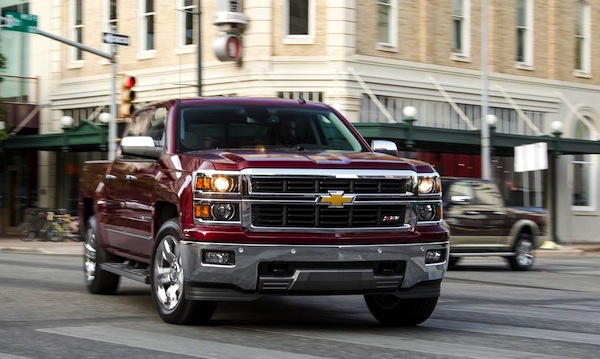 The Chevrolet Silverado is #1 in Maine and Indiana.
… the Honda Civic #1 in California, Toyota Camry #1 in Florida and Maryland, Ford Fusion #1 in Michigan, Chevrolet Silverado #1 in Maine and Indiana, and most surprising of all: the Toyota Tacoma #1 in Hawaii…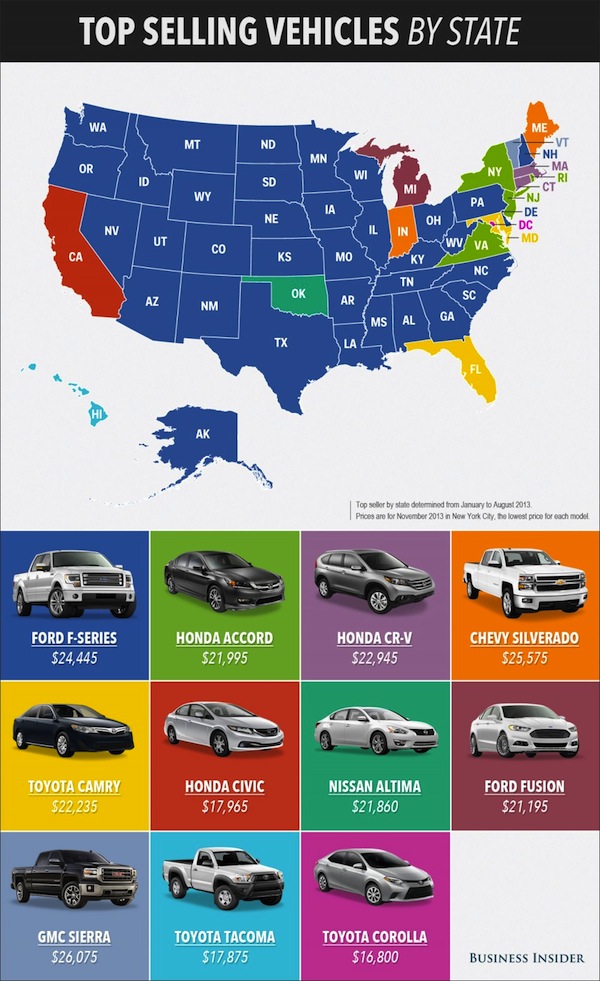 Full article below.