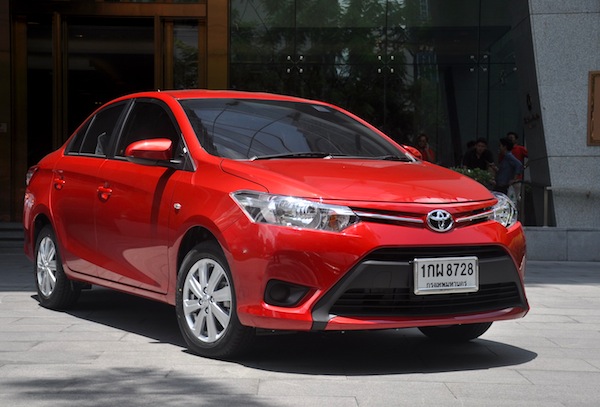 The Toyota Vios threatens the Isuzu D-Max for 2nd spot overall this month…
* See the Top 50 best-selling models and Top 25 brands by clicking on the title! *
Thanks to Falkonz I can share with you today a rare insight into the Thai best-sellers both for the month of September and year-to-date. Hope you enjoy as this is exclusive to BestSellingCarsBlog! Now that the government's "first car" incentive program is a thing of the past, new car sales in Thailand drop by a harsh 28% year-on-year in September to 94,945 registrations, bringing the year-to-date total to 1,034,296 units, down 9% on 2012. If the two best-sellers remain the Toyota Hilux (14.6% share) and Isuzu D-Max (10.8%), the Toyota Vios, boosted by its new generation, is threatening this order in September: up to a fantastic 10.3% market share thanks to 9,732 sales. This is still not enough to pass the Honda City year-to-date and reclaim the title of best-selling passenger car in the country, but at this rhythm this feat should be achieved before year-end…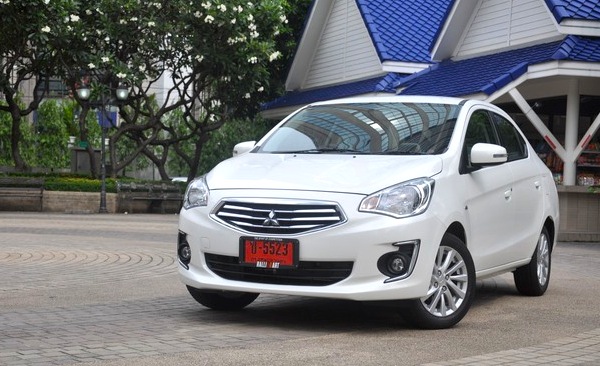 Third month in a row inside the Thai Top 10 for the Mitsubishi Attrage…
The Nissan Almera for its part has gotten rid of the Toyota Corolla (while we await for the new model), ranking 5th once again this month with 3,349 sales and 3.5%  and adding up to 33.123 units year-to-date vs. 32,269 for the Corolla, down to a paltry #14 in September. Excellent showing of the Suzuki Swift at #6 and 3.3% vs. #8 and 2.8% year-t0-date and the Ford Ranger up to #8 and 2.8% vs. #12 and 2% so far in 2013. The Mitsubishi Attrage, a Mirage sedan which has its only worldwide production centre in Thailand, confirms it is the new darling of this market by lodging a third consecutive Top 10 finish at #9 with 2,470 sales and 2.6% share, outselling the Mirage (#17) by almost 2 to 1.
Previous post: Thailand Pick-ups October 2013: Market in crisis at -35%
Previous models post: Thailand 7 months 2013: Discover the Top 50 best-selling models!
Previous year: Thailand Full Year 2012: Nissan Almera and Mitsubishi Mirage in Top 10
Full September 2013 Top 50 models and Top 25 brands Ranking Tables below.