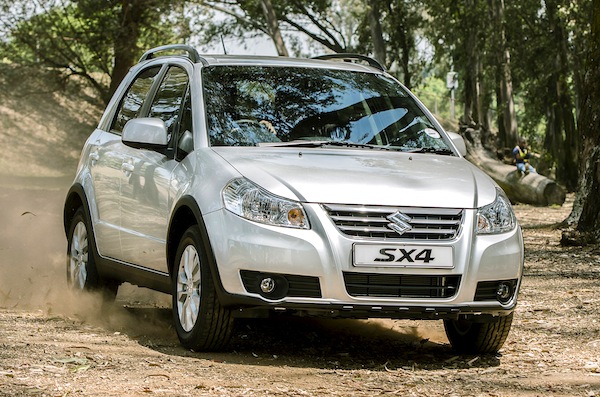 Suzuki SX4
* See the Top 50 best-selling models and Top 15 brands by clicking on the title! *
New car and light commercial vehicle sales in Poland are up another robust 8% year-on-year in October to 32,753 units, with the YTD total now standing at 306,773 sales, up 14% on 2013. Brand-wise, the usual suspects Skoda, Volkswagen and Toyota are on top, with Mazda notching up one spot to #14. The Skoda Octavia remains the most popular model in the country thanks to 1,243 sales ahead of its lil sis the Skoda Fabia not disrupted in the least by its imminent generation changeover at 3.1% share vs. 2.9% YTD. The Suzuki SX4 (the previous gen still on sale) is turning out to be an attractive low-cost option for Polish customers: it shoots up to #17 this month whereas it doesn't even rank inside the Top 50 year-to-date. The Opel Mokka for its part shatters its best-ever Polish ranking for the 2nd straight month, up a further 9 spots to break into the Top 20 for the first time at #19. Notice also the Mitsubishi ASX up to #27, Fiat Punto up to #28, Kia Rio up to #30 and the Peugeot 508 making a very rare appearance inside the Top 50 at #48 thanks to the refreshed model.
Previous month: Poland September 2014: Nissan Qashqai and Opel Mokka shine
One year ago: Poland October 2013: Skoda up to 14% share, places Superb #8
Full October 2014 Top 50 models and Top 15 brands Ranking Tables below.