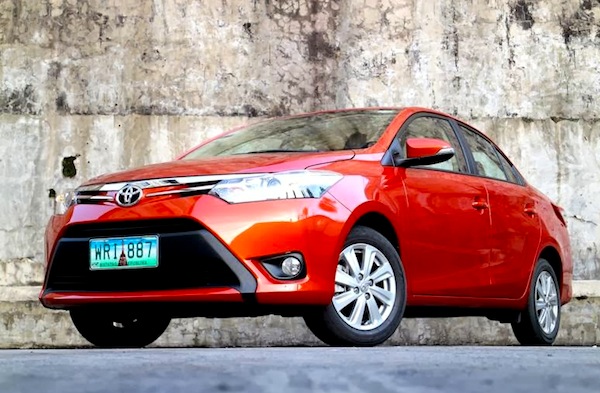 Toyota Vios
* See the Top 20 best-selling brands by clicking on the title! Many thanks to Guerrero *
New car sales in the Philippines are unaffected by the typhoon Haiyan, up a gigantic 25% year-on-year in November to 18,246 registrations, bringing the year-to-date total to 190,867 units, up 35% on a record-breaking 2012 figure and now assured to break the 200,000 annual unit-milestone by the time 2013 comes to an end for the very first time in the history of automobile in the Philippines! Boosted by the record-breaking run of the new generation Vios which should be the best-selling car in the country by far this month, Toyota passes the 40% market share milestone this month at 40.7% thanks to 7,426 sales vs. "just" 35.7% year-to-date. In second place, Mitsubishi falls under 20% at 19.8% vs. 20.4% so far in 2013, while Hyundai is at 9.4% vs. 10.3% year-to-date. Ford stays strong at #4 and 6.5% while Honda crumbles down to 3.6% vs. 6.4% year-to-date.
Previous month: Philippines October 2013: Toyota close to 40% market share
One year ago: Philippines November 2012: Toyota and Mitsubishi dominate
Full November 2013 Top 20 brands Ranking Table below.