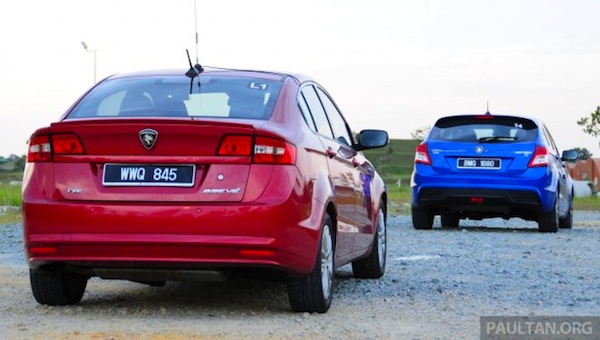 Proton Preve and Suprima S
* NOW UPDATED with the Top 44 All-brands ranking – click on title to see *
New vehicle sales in Malaysia are up 3% year-on-year in July to 60,267 registrations. According to the Malaysian Automotive Association (MAA), this increase is due to the the festive period starting and many people deciding to get new cars to celebrate. The year-to-date total now stands at 393,409 units after 7 months, 3% ahead of the same period in 2013. Very stable brands ranking this month with the Top 5 identical to the year-to-date ranking: Perodua dominates with a particularly strong 31.8% share ahead of Proton at 18.3%, Toyota at 13.8%, Honda at 11.1% and Nissan at 6.4%. Notice Ford up to #6 and Kia up to #8 ahead of Hyundai.
Previous month: Malaysia June 2014: Perodua dominates market again
One year ago: Malaysia July 2013: Strongest monthly result in 5 years!
Full July 2014 Top 44 All-brands Ranking Table below.