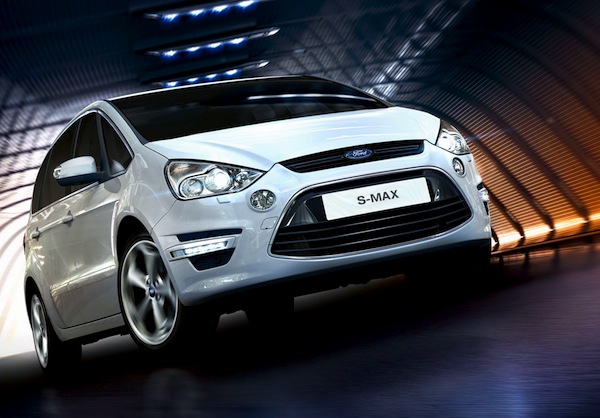 Ford S-Max
* See the Top 30 best-selling models by clicking on the title! Many thanks to Janis Kalejs *
New car sales in Latvia are down 10% year-on-year in June to 1,155 registrations, bringing the year-to-date total to 6,077 units, down 7% on 2012. Given the size of the Latvian market, the models ranking is bound to be relatively volatile, and we have an example of this in June with the Ford S-Max surging 20 spots on last month to land in pole position with 47 sales and 4.1%, which is 72% of its sales total for 2013! The rest of the Top 5 is surprisingly consistent though: the VW Golf is stable at #2, the Peugeot 3008 is down 2 ranks to #3 but remains leader year-to-date at 263 units and 4.3%, the Citroen Berlingo is back up to #4 which is also its YTD ranking and the Toyota Avensis and Auris are up to #5 and #6 vs. #6 and #7 respectively YTD. Notice also the Lada 4×4 (aka Niva) stable at a very strong #7 and the Toyota Verso up 32 spots to #8.
Previous month: Latvia May 2013: Peugeot 3008 back in control
Previous year: Latvia Full Year 2012: VW Golf and Skoda Yeti in the lead
Full June 2013 Top 30 Ranking Table below.