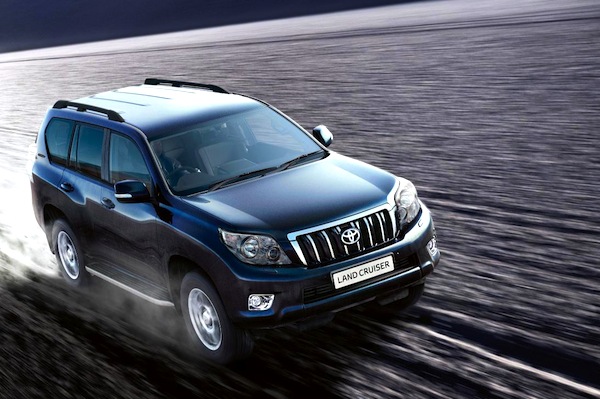 Toyota Prado
* See the Top 150 best-selling models by clicking on the title! Many thanks to Ldman *
Building up on an excellent 2012 year (up 25%), the Kuwaiti new car market is up 21% year-on-year in January to 12,565 registrations. The Toyota Prado is more than ever the dominant player in the Kuwait models ranking, selling 1,119 units for a 8.9% market share, that's a full 4 percentage points above the Toyota Hilux at #2 with 612 sales and 4.9%. Very solid showing of the Nissan Sunny-N17 up 8 spots on December to #3 at 577 units and 4.6%, and of the Hyundai Tucson up a massive 24 ranks to 5th position with 426 sales and 3.4%.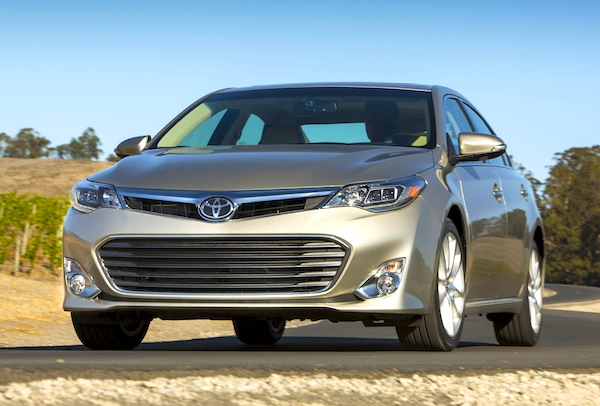 Toyota Avalon
Notice also the GMC Yukon up 15 spots to #15, the Hyundai Azera up 49 to #20, Hyundai Veracruz up from outside the Top 150 in December to #24 this month, Kia Sportage back in the ranking at #26, BMW 7 Series up 29 ranks to #31, Chrysler 300C up 64 to #32, Kia Sorento up 54 to #40, Toyota Avalon up 38 to #50 and the Cadillac ATS landing directly at #131.
Previous post: Kuwait Full Year 2012: Toyota Prado and Nissan Patrol double sales
Full January 2013 Top 150 models Ranking Table below.