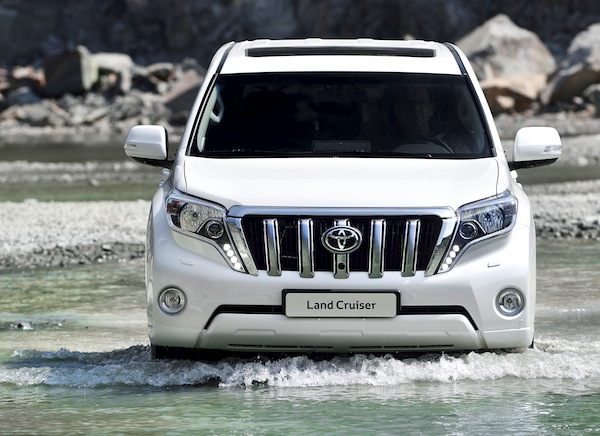 The facelifted model should help the Toyota Prado reinforce its lead in Kuwait this year.
* NOW UPDATED with the Top 200 models and Top 34 brands! Many thanks to John *
Contact me at matt@bestsellingcarsblog.com for a more in-depth analysis of this market.
New car sales in Kuwait are up 2% year-on-year in June to 10,788 registrations and up 8% year-to-date to 73,731 units. While it had improved from 5.1% in 2011 to 9.7% share over the Full Year 2012, the Toyota Prado continues to progress in Kuwait, passing the symbolic 10% share milestone to hold 10.9% of the market over the first 6 months of 2013 thanks to 8,027 sales and in spite of a month of June slightly weaker at 1,017 units and 9.4%. This score is over double the sales of any other model in Kuwait, with the Toyota Hilux ranking 2nd both in June at 4.2% share and year-to-date at 5% and the Nissan D22 pick-up rounding up the podium in both cases as well at 4.1% and 4.6% respectively.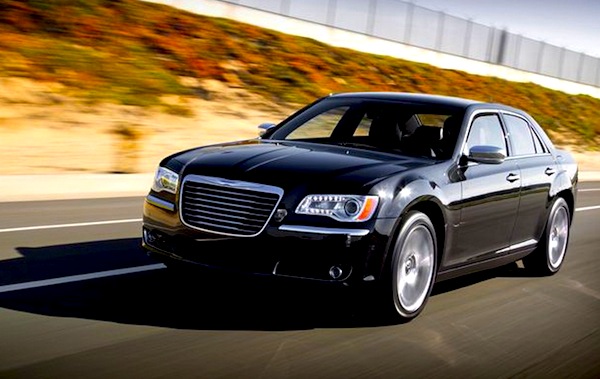 The Chrysler 300C is inside the Kuwaiti Top 5 this month!
Below the Toyota Corolla stable at 3.9% share, the Chrysler 300C delivers the performance of the month in Kuwait, up to a fantastic 5th position thanks to 342 sales and 3.2% and now #8 year-to-date at 2.6%. It even beats the Toyota Camry, down to #6 at 3%. Other gainers in June in Kuwait include the Mitsubishi Lancer up to #8 vs. #13 year-to-date, the Toyota Fortuner up to #9 vs. #22, Chevrolet Silverado up to #12 vs. #17, Ford Taurus up to #15 vs. #45 and the Nissan Navara up to #20 vs. #63. Finally, notice the Bentley Continental GTC rounding up the Top 200 year-to-date with 19 units sold.
Previous post: Kuwait February 2013: Toyota Prado at 16%, Nissan Patrol #2
One year ago: Kuwait June 2012: Dodge Charger up to #4
6 months Top 200, June Top 140 models and Top 34 brands Ranking Tables below.