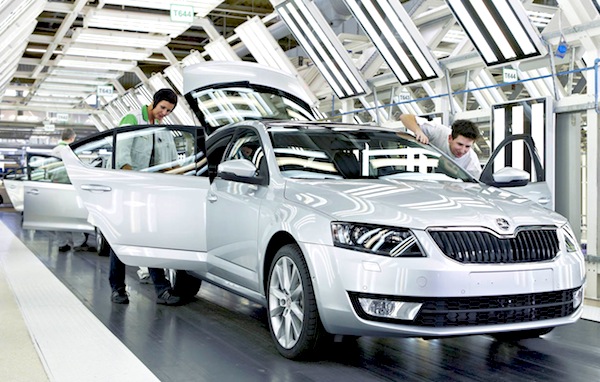 Skoda Octavia
* See the Top 30 best-selling models by clicking on the title! *
Over the first 19 days of April, 315 new vehicles found a buyer in Iceland. Leader in March, the Skoda Octavia continues to dominate the ranking over the period thanks to 30 sales and 9.5% share. It is now followed by the Suzuki Grand Vitara at 23 units and 7.3% and the Toyota Yaris with 20 sales and 6.3%. Notice also the VW Caddy at #5, the Chevrolet Spark up 14 spots on last month to #6, the Kia Rio up 7 to #7, the Subaru Forester up 17 to #15 and the Toyota Hilux up to #22.
Previous month: Iceland March 2013: Skoda Octavia sovereign at 14% share
Previous year: Iceland Full Year 2012: Toyota Yaris #1 for the first time since 2008
Full mid-April 2013 Top 30 Ranking Table below.