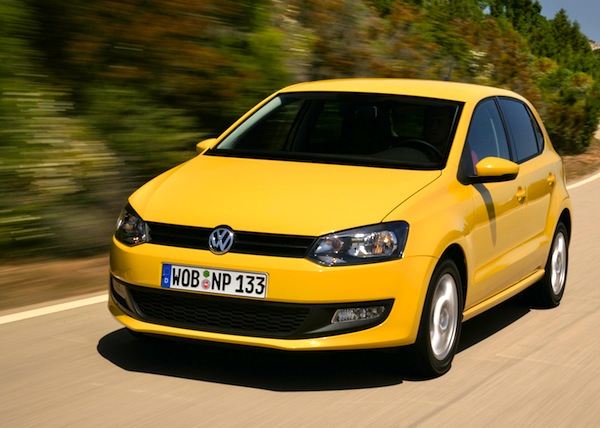 VW Polo
* See the Top 50 best-selling model and Top 30 All-brands by clicking on the title! *
The Icelandic new car market is down 4% year-on-year in June to 1,539 registrations, bringing the year-to-date total to 4,175 units, down 15% on 2012. The VW Polo is by far the most popular vehicle in the country this month, potentially helped by sales to rental companies in anticipation of the summer holiday season, the peak of touristic affluence in Iceland. The Polo sells 151 units in June for a 9.8% market share, but is still #3 year-to-date (like over the Full Year 2012) with 225 sales and 5.4%, behind the Skoda Octavia at 321 units and 7.7% (but down to #25 this month) and the Toyota Yaris at 257 sales and 6.2%, down to #9 in June.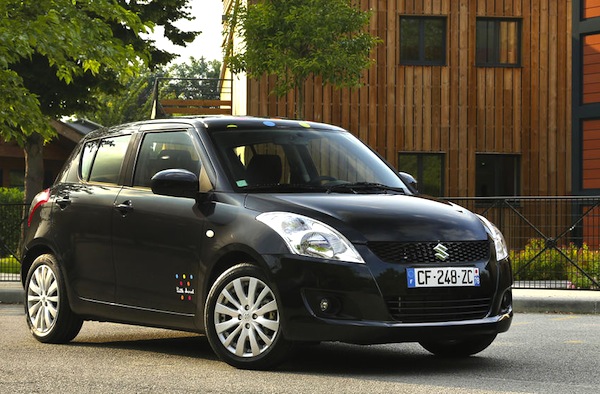 Suzuki Swift
Excellent month for the Suzuki Swift, up 7 spots on May to #2, followed by the VW Golf (+8), Suzuki Grand Vitara (+28 ranks!) and Nissan Qashqai (+9). Notice also the Dacia Duster up 18 to #10, the Skoda Rapid up 11 to #15, Audi A4 up 25 to #19, Honda Jazz up to #24, Suzuki SX4 up to #33 and Nissan Pathfinder up to #34. Finally, the Toyota Corolla reappears in the Icelandic ranking at #40 with 11 units sold, which could be pre-sales of the new generation.
Previous post: Iceland mid-June 2013: Toyota Land Cruiser and Chevrolet Cruze on fire
Previous month: Iceland May 2013: Toyota places 4 models in Top 5!
One year ago: Iceland June 2012: VW Polo and Suzuki Grand Vitara on top
Full June 2013 Top 50 models and Top 30 All-brands Ranking Tables below.