Toyota Hilux
* See the Top 200 best-selling models by clicking on the title! Many thanks to Ldman *
The Gulf Cooperation Council is composed of the sates bordering the Persian Gulf: Saudi Arabia, Kuwait, Qatar, Bahrain, the United Arab Emirates and Oman. December turned out to be the biggest month of the year in the region at 139,118 registrations, up 31% year-on-year and bringing the Full Year 2012 total to 1,490,931 units, up a very dynamic 23% on 2011. This figure places the Gulf new car market roughly at the same level as South Korea and well ahead of Italy. December highlights includes the Toyota Prado staying solid at #4, the Toyota Fortuner up 3 spots to #10, Hyundai Santa Fe up 7 to #14, Ford Taurus up 20 to #17 and Mitsubishi Lancer up 12 to #31.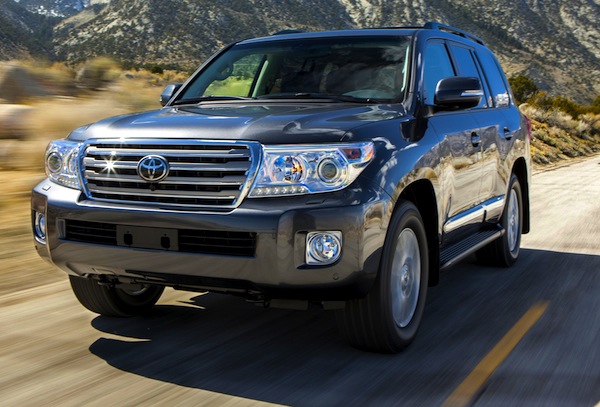 Toyota Land Cruiser
Over the Full Year, Toyota confirms its implacable domination, this time placing 5 models in the Top 5 and 9 in the Top 12. The remaining 3 are all Hyundais… The Toyota Hilux keeps its crown and gains a superb 55% on 2011 to reach 135,442 sales and 9.1% share. Apart from January when it was still handicapped by production issues, the Hilux ranked #1 each and every month this year, peaking at a best-ever 13,910 units in September. The Hilux is #1 in Saudi Arabia, the United Arab Emirates and Oman. The Toyota Corolla remains #2 and fares slightly better than the market, up 25% to 79,336 units and 5.3%, ranking #1 in January and peaking at 8,461 sales in December.
Ford Expedition
Up one spot and 20% on 2011, the Toyota Land Cruiser lands inside the podium at #3 with 68,164 units and 4.6% (it is #1 in Qatar and Bahrain), passing the Toyota Camry up just 2% to #4 at 4.1% and the Toyota Prado up a spectacular 72% to #5 at 4% (#1 in Kuwait). The Hyundai Accent is up 45% but down one rank to #6, the Hyundai Elantra is up 96% and 4 spots to #7 and Toyota Land Cruiser Pick-up up 43% at #8. The Ford Expedition is up a huge 135% and 21 ranks to #13 with 23,307 sales, even breaking into the monthly Top 10 for the first time in August.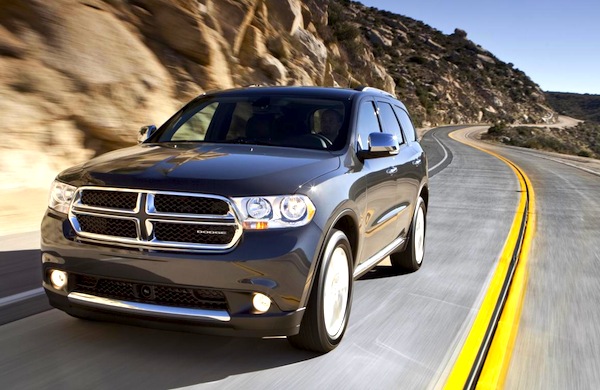 Dodge Durango
Further down, the Hyundai Tucson is up 54% to #17, the Nissan Sunny-N17 up 214% to #21, Nissan Patrol up 43% to #22, Lexus LX up 69% to #26, Hyundai Santa Fe up 93% to #28, Kia Optima up 102% to #31, Hyundai Azera up 117% to #41, Ford Edge up 101% to #45, Dodge Charger up 108% to #52, Honda CR-V up 110% to #84 and the Dodge Durango up 164% to #86. The Renault Duster is the best-performing newcomer at #123, followed by the Chevrolet Colorado at #137, Chevrolet Spark at #138 and Nissan Micra at #140.
Previous month: Gulf November 2012: Toyota Prado shines
Previous year: Gulf Full Year 2011: Toyota Hilux, Corolla and Camry on top
Full Year and December 2012 Top 200 Ranking Tables below.